As technology continues to evolve and the internet becomes more pervasive, digital marketing has become an essential tool for businesses in nearly every industry. Nowhere is this more true than in healthcare, where digital marketing is being used to connect with patients, improve patient care, and increase revenue.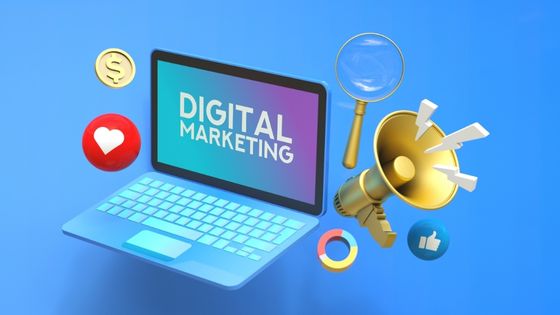 The Health Care segment is projected to reach 1,567.3m users and US$50.66 in average revenue per user (ARPU) by 2027, signifying a remarkable annual growth rate of 12.29% throughout 2022-2027, totaling a market volume of US$94.19bn!
In this blog post, we will illustrate the power of digital marketing services in healthcare and how it can be used to generate impressive results.
What is Healthcare Digital Marketing?
Optimize your healthcare services with digital marketing! By promoting your services through online platforms, you can reach a broad audience of aspiring health-seekers and make an invaluable investment in the future of your business.
People rely on the internet for health information more than ever before: 88% of folks search online and 70% say it affects their treatment decisions. Digital marketing provides an excellent opportunity to keep in touch with both existing and new patients, whenever they require assistance.
Types of Digital Marketing
When it comes to digital marketing, there are a variety of methods that can be used to reach customers. These include search engine optimization (SEO), pay-per-click (PPC) advertising, email campaigns, social media campaigns, content marketing (blogging), video production and optimization, and website design and development. Each of these methods can be employed by healthcare providers who want to reach new patients or engage with existing ones.
The majority of people are now utilizing digital healthcare services because they can receive fast answers from the comfort and convenience of their own homes, whenever it is most suitable for them. According to research conducted by McKinsey, a staggering 75% of participants expressed an interest in using online medical solutions.
Allow us to guide you through several digital marketing techniques, which will help your healthcare services grow and thrive in the online environment.
SEO is one of the most important digital marketing tools for healthcare providers. SEO involves optimizing a website for search engines like Google so that it appears higher in organic search results when potential patients are looking for medical services. By using keywords and other optimization tactics, healthcare providers can make sure their websites are seen by their target audience.
PPC Advertising
PPC is a type of digital advertising that allows healthcare providers to target potential patients who are already searching for particular medical services. Unlike traditional advertisements, PPC advertisements only appear when someone searches for specific keywords. Depending on the budget, PPC campaigns can be tailored to reach people in different cities or regions.
Email Marketing
Email marketing is an effective way to reach existing or potential patients. By sending out newsletters and other communications, healthcare providers can keep in touch with their current patient base while also attracting new ones. Email campaigns can include information about services and special offers as well as links to helpful resources or blog posts.
Social Media Campaigns
Social media has become a powerful tool for healthcare providers when it comes to engaging with both existing and potential patients. Through Facebook, Twitter, Instagram, and other social networks, healthcare providers can share important information about their services, offer discounts and promotions, respond to customer questions and concerns, post educational content related to their field of practice, and more.
Content Marketing
Content marketing involves creating useful and engaging content that is tailored to the healthcare industry. This can include blog posts, infographics, videos, eBooks, webinars, and more. Content marketing helps healthcare providers build trust with their audience by providing them with valuable information related to medical services or health and wellness topics.
Video Production & Optimization
Videos are a great way for healthcare providers to engage with potential patients. By producing helpful how-to videos or patient testimonials, healthcare providers can connect with their target audience on a deeper level and provide valuable educational resources. Additionally, video optimization is essential for making sure that your videos appear in search engine results when people are looking for medical services in your area.
Website design and development
Having a professional website is essential for healthcare providers who want to reach new patients and engage with their existing ones. A well-designed website will make it easy for potential patients to find the services they need and contact your office. Additionally, an optimized website can help you appear higher in organic search results when people are searching for medical services in your area.
Benefits of Using Digital Marketing
Digital marketing is widely seen as a "must-have" for any business in today's digitally driven world. For the healthcare industry specifically, digital marketing can help providers reach out to potential patients who may not have known about them otherwise. It also allows providers to keep up with their current patient base by sending out emails or notifications about upcoming appointments or health screenings.
Additionally, digital marketing can help providers build trust within their community by providing informative content on their websites or social media channels that demonstrate their expertise in the field.
Here are some of the major benefits of healthcare digital marketing you don't want to miss out on.
Cost-Per-Acquisition (CPA)
Investing in digital marketing can drastically decrease the cost of acquiring a patient. According to data from various U.S. vein practices, the most commonly used media channels such as print (68%) and TV (30%) totaled up to an outrageous $314 and $348 per patient respectively – but by implementing digital outreach you could reduce that total expenditure by half!
Demographic Targeting
Unlike conventional marketing, digital marketing enables you to focus on and provide a tailored experience for prospective patients based on specific criteria such as age, gender, and location. Doing so allows you to curate content that precisely fits the needs of your target audience – creating an optimal user journey.
Data-driven Decisions
Despite the complexities and potential hurdles of traditional marketing, digital marketing techniques have made it easier than ever to track user experience and make informed decisions. What's more, with modern tools available now, you can effortlessly monitor your patient's journey through each step in the process.
Search Engine Visibility
Of every 20 searches conducted on Google, one of them relates to healthcare services. It is no secret that everyone uses search engines like Google to locate health-related information such as wellness advice, medical centers, and specialists for diagnosis & treatment purposes. If you are looking to enhance your visibility on the search results page then consider utilizing helpful digital marketing plans and SEO strategies. Doing so will likely help bring more attention to your business from potential customers who utilize online searching methods!
Patient Referrals
Rather than settling for the limitations of conventional marketing, Md Connect Inc leveraged digital tools and techniques to drive quality leads to Vein Market. Consequently, this innovative approach has resulted in an impressive 250,000th digital referral!
Digital Piloto Will Help On Digital Marketing For Healthcare Industry
At Digital Piloto we specialize in helping businesses in the healthcare industry succeed through effective digital marketing strategies that are tailored to their specific needs. Our team of experts will work with you to develop a comprehensive plan.
This plan will include a detailed analysis of your current digital marketing efforts, creating customized strategies for reaching and engaging your target audience, optimizing campaigns to maximize conversions and ROI, and leveraging data insights to make real-time adjustments. We understand the complexities of the healthcare industry and are dedicated to helping you find success in the digital space.
Conclusion
Healthcare providers have long been searching for ways to connect with patients and improve patient care. Digital marketing offers a number of opportunities to reach out to potential and current patients in new ways that can benefit both the provider and the patient.
Types of digital marketing that can be used in the healthcare industry include social media, email marketing, content marketing, and more. When used correctly, these methods can help improve communication between provider and patient, increase brand awareness among patients, boost website traffic, and even lead to better treatment outcomes.
At Digital Piloto we understand the unique needs of the healthcare industry and are proud to offer our services as a partner in your digital marketing strategy.
Contact us today to learn more about how we can help you reach your goals!