Outsourcing is when a company hires external freelancers or companies to complete certain tasks, rather than handling them in-house. It's an option that countless businesses use for all sorts of services, but one that charities are sometimes more reluctant to consider. Since nonprofits are funded by donations, they can feel extra pressure to ensure that as much of that money as possible is spent directly on their cause.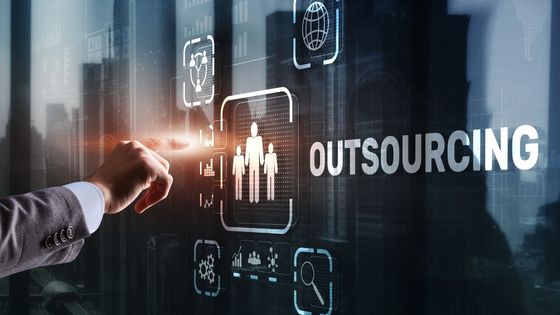 However, the truth is that outsourcing can be hugely beneficial to charities in many ways. Here's why you should consider it for your nonprofit organization.
It's Cost-Effective
Let's begin with the issue that is often of primary concern to charities, which almost always have stretched budgets. Although it might seem frivolous to pay an external company to do work that your staff could handle, outsourcing can save you money. Hiring full-time members of staff is a huge expense, whereas with outsourcing, you only have to pay for what you need when you need it. This is especially helpful with seasonal or cyclical jobs, such as big fundraising pushes or Christmas events.
Similarly, if you outsource, you may be able to keep your overhead costs down by renting a smaller physical office space and having lower utility bills as a result of needing fewer staff members. Charities can benefit from this, as income can be unpredictable when you're relying on donations.
It Frees Up Staff Time for Key Work
In addition to saving money, outsourcing can also save you time. By passing on tedious or time-consuming tasks, such as data entry and accounting to an external business, you can focus more of your time on the work that's core to your charity.
For example, you can use a company, such as www.woodsvalldata.co.uk, to process donor responses to fundraising drives with care and attention while you put together that new key report on mental health or prepare for media interviews about your latest environmental campaign. The same goes for your other full-time members of staff.
Over the years, this will enable your charity to achieve greater results because you can focus solely on fighting for justice and social change and not fighting to understand your bookkeeping or cybersecurity issues.
It Gives You Access to Expert Knowledge and Technology
Choosing to outsource is also a fantastic way for your charity to benefit from outside expertise. If you're a small nonprofit organization, you might find it hard to attract top talent to work for you. Therefore, outsourcing tasks to an external company or specialist freelancer is a way to gain access to people who are true experts in their field, whether it's IT or graphic design.
Not only that, but you'll benefit from the cutting-edge technology they use to get the job done efficiently and professionally. This, in turn, helps your charity to operate more effectively without worrying about issues such as compliance, security, or system failures. Plus, it doesn't have to be permanent. As your charity grows, you can always bring certain tasks back in-house as and when it's appropriate for your needs.