When people want to conceal their location, they use proxy servers. When you connect to a website, your IP address can be used to determine which country you are from. If you connect to a site with region restrictions and your country is not permitted to view the website, it will prevent you from visiting it.
The key is to use an IP address from a non-blocked country. The best way to accomplish this is to "piggyback" on a computer or server in a whitelisted country. In this manner, you can get around the restriction and visit the website. Proxy servers come into play here.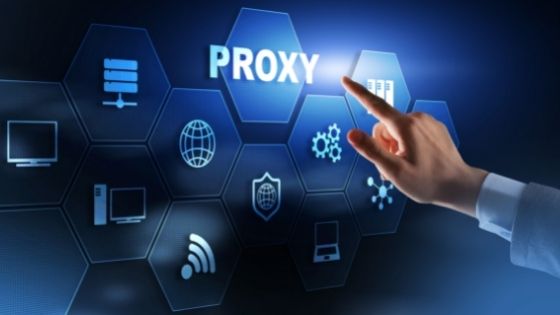 It's not simple to find free proxy servers, much alone reputable ones. You can also check out 192.168.86.1, if you want to know how to get a fast internet router with the said IP Adress. We developed a list of free proxies from across the globe with an uptime (the entire time a server is online and functioning) of at least 80%. Because we pre-vetted and only included "elite proxies," the proxies on our list will provide you with high degrees of anonymity.
Please keep in mind that many free proxies are often unreliable, sluggish, and, in some cases, hazardous. You must remember that an unknown person or organisation controls a proxy server. As a result, you never know how they will process your data (which, unless encrypted, will be accessible to the organisation administering the server). Furthermore, many free proxies are quite sluggish (because many people use them).
2. Hide. me
Again, Hide. me is a well-known VPN service that offers free proxy servers. The supported countries are fewer than those of the HideMyAss proxy; servers are only accessible in the United States, Germany, and the Netherlands. On the other hand, the Hide.me free proxy compensates for its lack of locations with a broader range of security choices. There is a Chrome extension as well as a Firefox extension. In addition to the HideMyAss functionality, you can also delete items and encrypt the website.
3. KProxy
KProxy is distinctive in that it provides a Chrome extension to make browsing easier. Instead of having to write in the address each time, KProxy's extension acts as a filter all internet traffic by claiming to be able to turn the computer into a proxy server itself. KProxy also contends to be better than a VPN because it connects using the standard HTTP protocol.
KProxy is one of the most dependable free proxy sites that does not additionally provide VPN services. There are ten free US-based servers available. Because of its single-country status, it is ideal for persons in the United States to circumvent network-based site limitations. Still, it will not operate as a tool for accessing geo-blocked material.
4. Whoer
Who is yet another VPN service provider that offers free proxy servers? It is only accessible as a Chrome, Firefox, Yandex, and Opera extension. The company has proxy servers in Paris, Amsterdam, Moscow, Saint Petersburg, Stockholm, London, and Dallas.
The risk of using a free Proxy
Using a free proxy is not without danger. There are numerous free proxy server sites on the internet, each of which offers a variety of countries to choose from. All they need is the URL of the website you want to visit, and they'll load it. It appears to be too good to be true, and in many cases, it is! Despite this apparently expansive service, the old old saying "if you're not paying for it, you're the product" applies here. As a result, you may discover that free proxy servers aren't as good as you thought. The following are some of the hazards associated with utilising proxy servers:
According to research, 79 per cent of free proxy servers do not employ an HTTPS connection, which means that data on the server you're accessing is not secured and may be seen by anybody.
Malware: It is difficult for ordinary people to assess the security of a free proxy. There is a chance that the server may exploit your connection and use it to deliver malware to your PC. Aggressive ads are also a concern.
Service: Free proxies are often sluggish, overcrowded, unreliable, and unable to show a wide range of material.