When it comes to packaging medicine, gelatin capsules have been utilized extensively in a variety of locations, particularly medical facilities. Previously, a variety of various materials were utilized to create the capsules that were used to keep the drug. However, fashion shifts with time and the usage of gelatin capsules have become increasingly popular recently. Many pharmaceutical producers are considering acquiring gelatin capsules for a variety of reasons, all of which are legitimate. Some people continue to avoid taking gelatin capsules for a variety of reasons, including the belief that it is harmful to their health.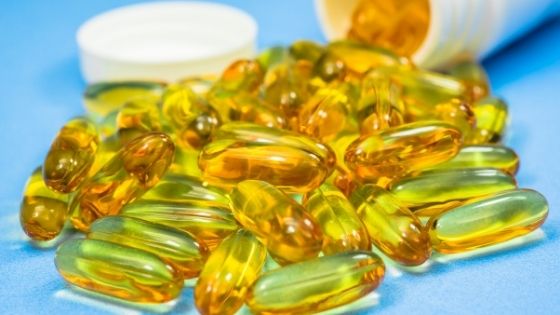 However, the difference is that they are all urban legends, and debunking them is essential. This article will take you on a journey through the factors that should be considered when selecting the best and most desirable empty gelcaps for your needs. Continue reading to get a better look!
Why Should You Choose Capsules?
When it comes to solid oral dose forms, capsules are believed to be the most effective method of delivering life-saving medications to your body in the form of vitamins or minerals. Additionally, it may be utilized for taking beneficial components like supplements, among other applications. Consumer compliance is good, and this handy packaging allows for reliable dosage and mobility.
In addition, there are time-consuming liquid, paste, and powder formulations available as alternatives to the capsule. People prefer to swallow the soft capsules rather than the hard capsules since they are more sensitive. That is one of the primary reasons why manufacturers of empty capsules have boosted their manufacturing over the years.
What Are Soft Gelatin Capsules and How Do They Work?
When you think of a soft gelatin capsule, you probably need to consider the outer shell that is hermetically sealed. Often encloses semisolid or liquid medication in the main unit dosage. Furthermore, the soft gelatin capsules are packaged in a sealed dosage form, and opening them would result in the capsules being entirely destroyed.
When compared to hard gelatin capsules, soft gelatin capsules are constructed from plasticized gelatin film, which is a more flexible substance than hard gelatin capsules. Several advantages of utilizing soft gelatin capsules stem from the fact that the primary encapsulation process necessitates the medicine being in a liquid or dissolved state prior to use. The suspended and solubilized forms, which may be transported in a vehicle, are also quite popular.
When It Comes To Gelatin Capsules, What Is The Primary Difference Between Soft and Hard?
Hard capsules or hard caps and soft capsules or softgels are the two most common varieties of gelatin capsules available, and they are as follows: hard capsules or hard caps and soft capsules or softgels. The two cylindrical shells are used to create the hard capsules, and each one is closed up at one end so that they may be swallowed.
The upper portion of the capsule is referred to as the cap, and it has a wider diameter when compared to the bottom portion, which is referred to as the body of the capsule. As a result, these two sections may be simply assembled to form a hermetically sealed unit with minimal effort. Using the active components, the hard caps are created prior to filling with the product. After that, the brand owners or contract manufacturers fill the active ingredient into the empty gelatin capsules and close the capsule.
One-piece capsules or softgels that are hermetically sealed, including semisolid fills. In contrast to hard capsules, softgels are filled at the same time as the capsule is being manufactured, saving time and money.
What Are The Benefits of Gelatin Capsules?
The drugs or dietary supplements are safe and may be securely maintained when they are administered in these dose forms. Gelatin, a pure protein, has no flavor, is gluten-free, and is devoid of genetically modified organisms (GMOs). It is a benign oral dosage form that provides a pleasant experience for the customer. Manufacturers may tailor their products to satisfy the needs of active fills as well as the needs of specific groups by customizing them in terms of color, shape, and size. As a bonus, gelatin allows for a diverse range of release profiles, ranging from enteric (slow) release to rapid release of the active fill, which allows manufacturers to handle a broad range of fillings while still fulfilling customer demands. In addition, trustworthy gelatin providers provide Halal and Kosher certifications for various gelatin varieties in order to meet the diverse needs and tastes of consumers throughout the world.
Digestion is Simple.
According to a physician, who runs a website devoted to natural supplements, gelatin capsules are quickly digested and disintegrate within minutes of reaching the stomach. In this way, you may ensure that the drug or supplement does not travel through your digestive system without being absorbed.
Bioavailability Has Been Improved
According to the Natural Products Insider website, using soft gel capsules can boost the bioavailability of poorly absorbed or poorly soluble nutrients. Manufacturers can improve the efficiency of nutrients such as coenzyme Q10, carotenoids, and some herbal extracts by stabilizing, solubilizing, or using other processes. Solid materials preclude the use of several of these techniques.
Purchase the Most Effective Gelatin Capsules Online
In our inventory, you'll find the greatest and most dependable selection of gelatin capsules. In addition, we are well regarded as the best and most dependable suppliers of empty capsules in the industry. Our primary focus is on providing high-quality items to our clients while also developing a positive working connection with them. Please visit our website right away to understand our products and services better!