Many businesses are dependent on information technology (IT) to maintain optimal operations. It forms the basis for information management, business presentations, calculations, communication, and networking.
The IT landscape has been greatly revolutionized owing to constant innovative efforts. IT has become greatly simplified and affordable. However, for small businesses, there is a need to determine the viability of having an IT department.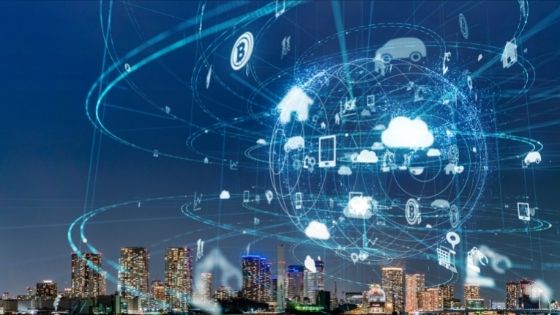 Read on for insight on whether small businesses require an IT Department.
What's the Role of the IT Department?
Understanding what this department does will help you to gauge its viability for your business. The IT department is meant to manage the installation and maintenance of computer systems and process automation. This department will handle system administration, network administration, web administration, software management, project management, and system engineering.
These typical duties of the IT department will vary from one business to the next dependent on available resources. IT departments can be a valuable addition as they keep supportive business resources operating optimally.
What Kind of Businesses Need IT Departments?
Ideally, many businesses are likely to benefit from the incorporation of IT departments into their operations. The world is fast moving towards automation and computer-based operations, hence the need for targeted management of these aspects.
The viability of the IT department is hinged on the operational framework of each business. Businesses that incorporate IT resources into their operation may require an elaborate IT support department. The level of incorporation of these assets will also determine the need for a department. For example, businesses with an online presence and websites are more likely to consider having IT departments manage their online framework.
Factors Determining the Viability of IT departments for Small Businesses
Small businesses may not have heavily invested in IT resources. The amount of these resources will determine the demand for a department to manage and maintain them. The type of resources available will also determine what kind of team is qualified to meet the set demand in this department. Therefore, getting a department for a business with no IT resources and needs may be considered wasteful. Small businesses with access to some of the best ccaas solutions may also not need an actual IT department, at least not for the purposes of streamlining customer communication.
Small businesses are always trying to maintain financial feasibility. These businesses strive to invest in areas that will maximize returns. It would be commendable to consider the financial implications of an IT department before setting up one. The department should comfortably fit into your budget and not force you to cut back costs on vital business components. It would also be good to consider if adding an IT department to your business will enhance profitability. If the addition could lead to losses, it should be approached with caution.
Small businesses should consider the need for an IT department before incorporating one. This need is heavily based on the operational framework of the business. The IT department should also complement the daily operations of the business without noticeable interference. Operational compatibility will determine the ease of transition and incorporation of an IT department into the daily operations of the business. This department should be able to work with other departments in the business towards a common goal.
Adding an IT department to your business is a long-term endeavor. As the business grows, so will its IT requirements. It would be best to consider scalability before adding an IT department to a small business. Projected business growth should be able to accommodate the scalability of this department. This consideration will keep the department relevant in the long run.
There is a notable learning curve when it comes to matters related to IT. As such, incorporating an IT department into any business will call for training exercises to ensure relevant knowledge. It would be good to consider your staffs' knowledge base before going for a whole department. Some IT tasks may be easily handled by already existing staff, eliminating the day need for a whole department. Training also has cost and time implications for any small business, which will determine viability.
The Bottom Line
As seen above, there is a lot to consider before setting up an IT department. Small businesses, in particular, are expected to carefully consider the viability of these departments before incorporating them. Dependent on the financial well-being and operational framework, a small business may benefit greatly from having an IT department, or they may not need one at all.