12th standard is a significant turning point in a student's life. It is the time in which you leave for college and begin your adult life. This is also when you start thinking about what kind of career you might want to pursue. If you are a science student, you may have various options to explore and evaluate. Students frequently inquire about the best Career options after 12th science.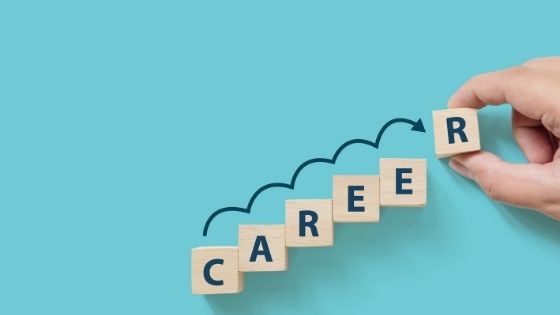 There are a lot of career options available after 12th science. Most students don't have a proper idea of career streams available after class 12th, and they get confused while selecting a career. So, today in this article, we have come up with some of the best career options after 12th science.
Career Options After 12th Science
1. Engineering
Engineering offers a variety of work options. Forgotten are old times when just a few main engineering fields provided job opportunities in the science discipline. Nowadays, several professional opportunities are available after completing a 12th science PCM in bachelor of engineering. After 12th science PCM, students can pursue BE or B.Tech in several fields and pick from a wide range of career opportunities.
2. Architecture
BArch, or Bachelor of Architecture, is an architecture bachelor's degree programme. The curriculum teaches the art of architectural planning, layout, construction, and other physical constructions. To be eligible to seek this degree, candidates must have completed 10+2 or similar with Mathematics and received 50 per cent in aggregate.
3. MBBS
MBBS is one of the primary possibilities for individuals with Science with Biology at the 10+2 level (Bachelor of Medicine and Bachelor of Surgery). It should be the foundational degree for ambitious allopathic doctors. MBBS has enormous potential both in India and overseas as a professional choice. After earning the MBBS, you can pursue a career in neurosurgery, psychiatry, or orthopaedics. The job market is vast; anyone can serve in the medical field or open their personal medical clinic.
4. BAMS/BHMS
If you've had a 10+2 in science, Bachelor of Ayurvedic Medicine, or BAMS, or Bachelor in Homeopathy Medicines or BHMS, is one of the career alternatives available to you. Ayurvedic medicine or Homeopathy has been one of the oldest systems of medicine performed in India, and it is getting popular within both India and internationally.
5. BCA
BCA is an undergraduate bachelor's degree typically taken by people who want to study computer languages. A BCA degree is equivalent to a BTech/BE in Computer Science or Information Technology. A candidate who has completed 10+2 in any field with Maths (in certain circumstances English as well) and has secured a minimum of 45 per cent – 55 per cent marks in total can study BCA.
6. B.Sc
Bachelor of Science (B.Sc.) is a common three-year academic degree programme for science students following the 12th grade. The B.Sc. degree program is an undergraduate degree program in Science that may be completed part-time or full-time. This course is the foundation of science and includes physics, chemistry, biology, zoology, mathematics, agriculture, computer science, information technology, microbiology, and so on. This curriculum has become one of the most widely studied degree courses in Indian institutions with advances in science and technology. To be admitted to BSc courses in India, you must have completed class 12 with PCM, PCB, or PCMB, depending on the speciality you select.
7. UPSC Examination
Preparing for the civil services examination is one of the best career opportunities available after class 12th. Many students aspire to become IAS officers by taking the UPSC CSE examination. You can not give the UPSC exam after completing the 12th grade. You become eligible after you complete your undergraduate degree. Students from any background can prepare for this exam. Technically, students of science who have appeared for JEE or NEET or any equivalent exams know the importance of limited time and exam pressure. They get an edge over other students when preparing smartly for the exam.
To become an IAS by taking the UPSC CSE exam, you need to be at least 21 years old and have an undergrad degree. Although science students would have already appeared for JEE or NEET knowing how a national level competitive exam can be, it is always beneficial to join a coaching institute or a course. No matter how much you try yourself, there are things which you will miss. Joining a course will help you cover everything efficiently in time.
So if you are planning to appear for UPSC exams after your graduation, I would suggest you join a course as early as possible. There are many IAS coaching institutes but The Thought Tree is the best IAS coaching in Jaipur, and it is one of the rare institutes that provide IAS coaching to 12th pass students. This can add a lot of value and advantage to those candidates who are sure of taking the UPSC exam post-UG degree completion.
Besides this, the course curriculum is also divided so that it gives you proper time for self-study, revision and doubt solving. The classes are available in both online as well as offline modes. This makes it easier for a student to take the classes at their comfort.