What are the best screen video capture programs for broadcasters, educators, and those who want to make videos, and what are their features? This post will explain all for you.
Sometimes there may be a need to take a screen video to shoot educational videos, sometimes to do school projects, and sometimes to record what is happening on the screen. For these and similar reasons, taking screenshots has never lost its importance in technology.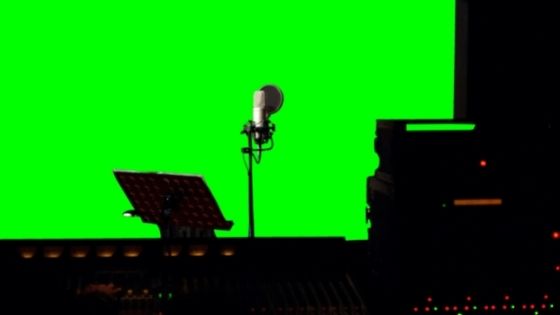 Due to the excessive increase in video content on the Internet, many people have started to record the screen. Thanks to desktop broadcasting tools, you can even broadcast live video with a webcam or other tools.
Some advanced screen recorders can stream live stream footage directly to YouTube, Twitch, etc.
So, what do you think are the most successful programs on the market to record screen to video?
List of 4 best screen recorders
Some advanced screen recorders can stream live stream footage directly to YouTube, Twitch, etc.
So, what do you think are the most successful programs on the market to record screen to video?
VLC Media Player
It might be the best media player for Windows. But there is another feature of VLC that has not received as much appreciation until now: recording the computer screen.
VLC Media Player is also free screen video recording software for Windows computers. You can easily capture the entire screen on video and save the file wherever you want. But it does not have all the other software features whose main job is to shoot screen videos. VLC is ideal for users who want basic screen capture. In other words, it offers general features for more straightforward operations.
You can add external audio files to the screen recordings if you wish. You can also broadcast live over the network if you want. VLC's screen recording tool can also record footage captured from a webcam connected to the computer to video.
RecordCast
RecordCast allows you to record the screen completely free of charge and shoot video by adding your camera image to any part of the screen.
You don't need to do anything to record screens, and the site has thought of everything for you. You don't even need to register, and it allows you to edit the videos you recorded in its editor. Even if the computer you use is insufficient for good video editing and rendering, you can edit thanks to this site very quickly.
For example, you can add an intro to the video input, youtube, etc. You can add custom images for platforms. You can add the computer's sound while recording the screen, or you can add or remove your sound. Since it records you and the screen separately while shooting video, you can process your image and screenshot separately while editing after recording.
TinyTake
TinyTake is more like software that can broadcast live and capture screenshots.
You can both capture desktop video and record webcam footage, and you need to purchase it for video editing or annotation.
With this program, you can shoot short videos of up to 5 minutes. But if you pay $99.95/Yr, you can increase the 5-minute limit to 60minutes, use the program without ads, add notes to the video and use the YouTube integration feature. You have to pay a higher price for more professional features to upgrade your membership even more.
In conclusion, if you do not want to videotape the games you play on the Internet, it is a great screen recording tool for you.
Screencastify
If you are one of those whose life revolves around the Google Chrome browser, you can try the free Chrome extension called Screencastify Lite.
It is a basic screen video capture program that can record browser tab, desktop, programs, and webcam images. Moreover, it captures videos with sound by adding the sounds coming from the microphone or other sounds from the computer to the video recording.
The resolution of video clips is 60fps. If you wish, you can upload the videos you take directly to your Google Drive account or share them on your YouTube account. You can also embed the webcam video image as a thumbnail video recording.
It also has features such as drawing shapes and focusing the mouse that you can only use in web browser mode. So you cannot use these features while recording the desktop.
You can purchase the paid version to bypass all these restrictions. Considering its ease of use, it is one of the best screen capture programs on the market.
Conclusion
In conclusion, there are fewer and fewer limits to what you can achieve when it comes to video capture. Software and applications sometimes require an investment, especially for businesses. But beginners can find free screen capture tools that will do the essential work for making videos and tutorials. It is also increasingly easy to share videos after recording.