Pune is one of the most thriving IT hubs in the country. The developed infrastructure and better career prospects make the city ideal for investors and attract youth to settle here. So naturally, due to the growing infrastructure and migration of the working class, Pune has witnessed a surge in the mortgage market in 2021 with rising demand for home loans compared to the previous year.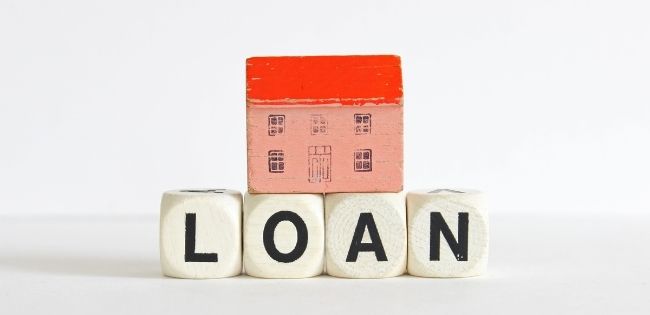 Hence, individuals looking for availing a home loan in Pune must be well versed with the application procedure and have in-depth knowledge regarding the functioning of the lending process.
Know how to apply for a home loan in Pune
Applying for a home loan in Pune has become easy with the emergence of digitization. Borrowers need to follow the steps mentioned below to avail of home loans and meet their financial needs:
Step 1: Go to the preferred lender's official website.
Step 2: Fill in the online application form with personal, income details and attach necessary documents.
Step 3: Now, lenders will require borrowers to make processing fee payments, and an executive from the lending institutions will contact the applicant and continue with the verification procedure.
Step 4: Once borrowers meet all the required parameters, they will receive a sanction letter.
Step 5: Once the home loan amount is approved, an offer letter will be sent to applicants, and they will have to sign an acceptance letter for the lender's record.
After submitting all property-related details, lenders will conduct a legality check, scrutinize the property site, and determine the loan amount. After signing the loan agreement, borrowers will receive the loan amount.
Eligibility criteria for availing of a home loan in Pune
Before applying for a home loan, intending borrows must meet the following eligibility criteria:
For salaried applicants
The applicant must be Indian.
The age limit for salaried individuals ranges from 23 to 62 years.
Individuals should have work experience of three years in a reputed firm.
Moreover, an applicant must have a CIBIL score of 750 and above. Hence, borrowers must know how to check the CIBIL score before availing of home loans.
For self-employed applicants
Individuals must be Indian residents.
A self-employed individual must fall in the age bracket of 25 to 70 years.
Applicants must have five years of business vintage.
In this respect, it is wise to calculate home loan eligibility beforehand using a home loan eligibility calculator. It will help borrowers avoid rejection of loan applications and make an apprised decision.
Documents required for availing of home loan in Pune
Apart from meeting eligibility criteria, borrowers must keep the following documents handy:
KYC papers
Income proof
Form 16 or Income Tax returns (for a salaried individual)
Bank account statements for the last six months
Salary slip for last three months
CA audited balance sheet and profit and loss statement (for a self-employed individual)
The list of documents mentioned here is indicative; borrowers may have to produce additional documents as per the lenders' requirements.
Another reason contributing to the soaring demand for a home loan in India is the decision of the RBI to keep the repo rate the same at 4% for the ninth time.
Furthermore, borrowers can enjoy a home loan tax benefits on the interest rate and reduce the cost of borrowing.
Also, the availability of pre-approved offers extended by leading financial institutions is another cause why borrowers opt for a home loan. These offers are available on financial products, such as home loans, loans against property, etc., and help expedite the loan application process. Intending borrowers can check their pre-approved offers by entering their names and contact details.
To sum up, a home loan is a viable option for a significant chunk of the population; hence, borrowers availing of a home loan in Pune must be well aware of the application process and eligibility criteria.