Laptops like the MacBook Pro Air M1 and MacBook Pro 16-inch are equipped with great features. Still, you may need a few MacBook accessories to help you get the best out of your premium MacBook Air.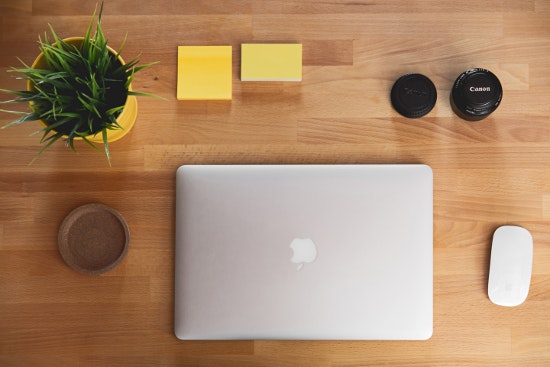 Below are some of the best MacBook accessories at your disposal for optimal function. Read on for more!
1. InCase MacBook Protector
MacBooks are rugged laptops, but you still need to protect your laptop correctly. InCase makes a variety of customized laptop cases for MacBook Airs and MacBook Pros.
The hardshell cases protect against falls and scratches. The cases are open enough to diffuse heat. Furthermore, they are built to allow access to your device's ports.
2. Nonda USB-C to USB Adapter
Many MacBook users use a nonda USB-C to USB-A converter. The Space Gray adapter has an alloy shell appearance that matches recent Macs and can support 5Gbps. These adapters are a must-have.
3. Mophie PowerStation AC External Battery
If you're on the road, then Mophie's PowerStation AC is the best accessory to have. It's a 22000 mAh battery with an AC adapter and USB-C PD input/output, making it easy to charge your MacBook Pro. It also has a USB-A port that can charge your tablet phone and more.
4. A Sleek USB-C Hub with Every Port
Many MacBooks today have two or four USB-C ports and a headphone jack. Thus, you will need an excellent USB-C hub to extend your setup and offer other connectors and data transfer options.
For example, HyperDrive Pro 8-in-2 uses two on a MacBook USB-C port but gives eight in return. In return, some of the ports you get include micro-SD slots, HDMI, Mini DisplayPort, two USB-As, and card slots.
5. Apple Magic Mouse 2
Apple has one the best trackpads compared to other laptops. Yes, the quality and sensitivity are top-notch but cannot be used for all applications. If you are intense, you may need a comfortable and faster mouse to use. That's why the Apple Magic 2 is the best alternative to your MacBook trackpad. It's easy to carry a lightweight mouse with multi-touch options.
The multi- touch options enable you to perform trackpad gestures like swiping through the Web page. The mouse eliminates changeable batteries because it can recharge using the USB cable when batteries run out. Plus, Magic Mouse 2 is wireless and uses Bluetooth to connect to a MacBook. And has optimized foot design with lightning connectivity.
6. SightPro Magnetic Privacy Screen
Privacy is a big concern if you work in public places like co-working spaces or cafeterias. That's why having an accessory like the SightPro is crucial because it enables you to view your screen while preventing others from viewing your work. SightPro is magnetic, so it doesn't mess around with adhesives. You can attach and detach as you please.
7. NTQ MacBook Stand
If you spend long hours working on your laptop, you must have experienced the pain of adjusting it for use. The NTQ stand lets you adjust your laptop in four different angles with one standing mode and three sitting modes. This improves your posture while working and reduces pain in your back. This stand reduces fatigue and relaxes your neck, back, and shoulders.
You can use it as a lap desk, lapboard, tablet stand, and car laptop stand for a couch or bed. This stand is waterproof, anti-skid, and smooth high-end fiberglass panels and has an eco-friendly PU surface.
8. Matein Anti-Theft Laptop Backpack
When traveling with your MacBook, you will want to protect your MacBook. The Matein travel laptop backpack is a stylish bag that can fit your MacBook Air in a large pocket, making it easy to carry. It has a set of well-organized sleeves and RFID shielded pockets at the front to ensure you're able to store charging cables, hard drives, and more. It has cut-resistant qualities and is waterproof. It also has a USB outlet to keep your mobile devices charged while traveling.
Wrapping Up
To sum up, the above Apple MacBook accessories like the USB-C ports are some of the accessories you need. Begin by using the peripherals in this article as a starting point as you explore more accessories.