Search engine optimization (SEO) helps almost every business. Someone might be actively looking for what you have to offer if you have a product or service. It doesn't matter if that person is a customer or an employee of another company; businesses need to ensure that their customers can find them when they need them, and SEO helps them do so. If you have a successful SEO strategy in place, potential clients can use search engines to find relevant terms that will lead them to your firm.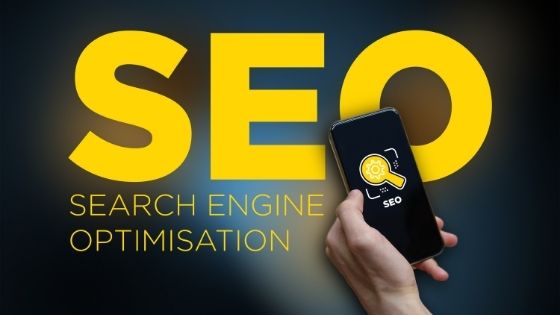 An SEO company will provide SEO services to assist your organization in achieving success in search engine optimization. Many SEO companies offer specific services to help businesses succeed in highly competitive industries. In some cases, these services may focus on specific areas such as on-page SEO, off-page SEO, and technical SEO.
7 Services Your SEO Company Should Include
SEO businesses handle all of the troubles that come with a website's ranking. They work on a website's onsite and offsite optimization. SEO firms do everything they can to get into the good favour of search engines, from website design and keyword analysis to link building and content marketing. Investing in the wrong company might result in a waste of money, time, and effort.
So it is essential to consider the services provided by SEO firms. While every business is different, you should work with a company that offers the complete SEO package. Focus on SEO services that contain the following as you compare companies.
1. SEO audit
An SEO audit is a must-have service for any SEO firm. With an SEO review, your SEO organization inspects your current system exhaustively. If you don't have an SEO strategy, your company will analyze your website from an SEO standpoint to see where it can improve and where it can thrive.
Because they don't provide your organization with the same level of knowledge as a team of SEO specialists, SEO marketing services should include an audit. It suggests a lack of investment and planning on the part of your SEO firm.
A missing SEO audit could indicate that your organization does not design a custom SEO plan for your company. They want to examine your website because they don't utilize a template.
The greatest approach is customized to your brand, business, and target audience.
2. Competitor's analysis
Competitor analysis with SEO services is critical for any organization, no matter its niche. Your SEO firm might discover offline and online competitors using competition analysis tools. This information can assist you in identifying competitor flaws.
While many SEO firms will conduct an initial competition analysis, you can work with firms that will conduct recurring competitor analyses as part of your strategy.
3. Custom strategy
A custom strategy is a key component of an SEO firm's services. You can boost your SEO return on investment by taking a tailored strategy to your business. It results in increased orders, phone calls, or visits to your business.
If you use SEO services, be sure your company offers a customized plan, as many SEO firms offer copy-and-paste or cookie-cutter solutions.
With these types of strategies, most businesses fail to appear on the first page of search engine results, which is bad for business.
As a result, your team should engage in SEO services that provide customized methods.
4. On-page optimization
The importance of on-page optimization in SEO services cannot be overstated. Your SEO business enhances the elements of your site for search engines like Google through on-page optimization.
5. Off-page optimization
Off-page optimization is included in the SEO services package. It refers to optimizing the external components of your website that influence your search ranking.
Your backlink profile, for example, can impact your search engine rating. The quality and amount of domains referring to your site are your backlink profile.
6. Monthly reports
With regards to SEO administrations, straightforwardness is significant. You can work with a reputable SEO firm that provides important monthly data.
Your company can obtain rapid insight into the success of your SEO campaign by using a performance report. For instance, your report could include information on your conversion rate, internet traffic, and search engine rankings.
In addition, time with your account manager should be included in your SEO company's services. Your team can ask questions, check your report, and more when you meet with your dedicated account manager on a regular basis.
In a nutshell, regular meetings ensure that you and your team are on the same page as your SEO firm.
7. Progressive optimization
SEO is a long-term strategy, so SEO services frequently focus on your business relationship with your SEO firm. Because you are always working together, your SEO businesses should function as an extension of your company.
They also provide progressive optimization as part of their services. Your SEO business optimizes your website on a regular basis with consistent optimization. They look for ways to strengthen and increase your SEO approach so that you can generate more money from it.
Your specialized account manager, for example, may discover more keywords to target for your company. This finding leads to creating new material, which is then promoted to bloggers in your field.
It is vital for your business to partner with a company that sees and understands the potential in your site, no matter how successful and advanced your SEO approach gets.