These days, there's no shortage of people seeking advice on advancing their careers and starting a business. And as businesses continue to grow increasingly digital, developing good software practices is becoming exponentially more important for survival in today's economy. However, many business owners fall victim to a common software problem: a lack of understanding that often leads to expensive problems, poor decision-making, and damaged relationships.
1. Smartsheet
Smartsheet is a powerful project management software for creating customizable workflows to coordinate your organization's projects, tasks, and activities. Smartsheet offers the ability to organize and prioritize tasks, assign responsibilities, track progress, and communicate across an organization. In addition to the project management features available in Smartsheet, it also has a built-in Gantt chart layout that lets you see when each task is completed visually. Smartsheet offers a variety of templates and the ability to customize the template by creating your custom templates. As part of Smartsheet's collaborative nature, you can share your template on a team's page where everyone can see their tasks and responsibilities.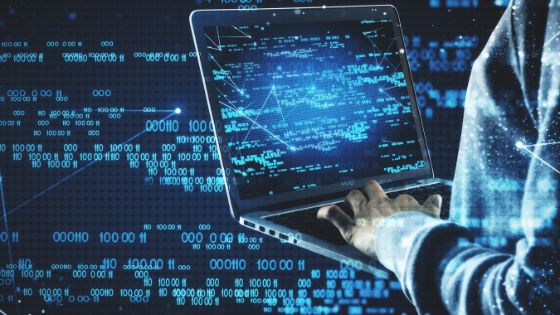 2. Xero
Xero is cloud-based accounting software that's highly recommended as an excellent way to keep records at every stage of your business. It allows you to track expenses, set budgets, and even streamline sales tax reports. Xero is free for entrepreneurs with up to 20 active users and offers advanced reporting capabilities with automatic updates. The cloud-based software also offers integrated payroll, invoice and receipt tracking, and secure online banking. When you sign in to Xero, you can view your financial transactions simultaneously instead of searching for them separately in different sources. The dashboard gives you a quick overview of your accounts and provides exported real-time data. You can customize the dashboard by adding or removing any vital information for you and your business.
3. Centrex
Centrex is a Loan servicing software that allows you to track, monitor, and optimize your loan portfolio in real-time. It simplifies the complex accounting process and integrates seamlessly with your existing processes to create faster and more efficient management of all of your accounts. It also allows you to automate processes, reduce data entry time, improve financial analysis and provide tailored reports.
4. Wrike
Wrike is a team collaboration, project management, and service management software that can deliver actual, tangible outcomes. A feature that sets Wrike apart from the competition is its features for collaboration. It offers competitive features like an integrated voice recognition system and an in-built conference calling feature so you can collaborate with your team members who may be on different continents or in different time zones. With Wrike, you'll be able to create real-time project boards, assign tasks and track the status of teams and individual members.
5. Asana
Asana is a collaborative project management system for teams. Asana helps to manage projects by collecting tasks into "projects" and adding due dates, deadlines, tags, and files to the tasks. It also has a real-time integrated messaging service where team members can communicate about their projects. It allows your team members to coordinate their efforts in managing your business by ensuring everyone knows what's going on and what needs to be done and providing an easy way for people to ask questions, give feedback, or report issues. Asana also includes a collaborative whiteboard where you and your teammates can add notes and draw diagrams of your projects.
6. HoneyBook
HoneyBook is an excellent option for those looking to document their work processes and workflows. HoneyBook is a cloud-based system that allows you to create digital documents, capture an image of a form or take multiple photos and then automatically transform the photo into a structured digital document format. It offers the ability to add and edit text, pages, and images and create spreads on which you can add more content elements like tables and text boxes. This feature allows you to quickly turn complex structures into digital documents, which are automatically stored in your cloud storage space.
By adopting the latest software, you'll be able to streamline your processes, cut costs, and enhance how you run your business. Effective software implementation helps improve your overall operational efficiency and increase revenue.