Carpentry forms a vital part of any construction project. With the fast-paced shift to hiring construction companies, there are increasingly few people with this elusive but vital training and skill. Those interested in doing their own construction projects require adequate resources to equip them with the necessary skills and knowledge for sustainable carpentry. This article looks at some of the online resources to consider when it comes to sustainable carpentry.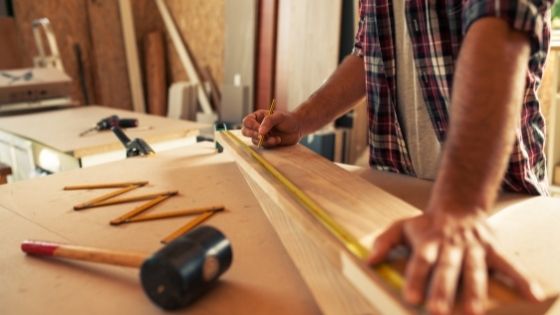 Blogs
Blogs are ideal for their concise and quick content delivery, making them ideal online resources for sustainable carpentry. You are likely to come across blogs with detailed information on specific tips on how to keep your construction projects within feasible levels.
A good example is blog posts that give instrumental information on sustainable building materials or framing. Blogs are ideal online resources as they offer a platform for a multimedia presentation of information. It would be commendable to assess a blog's reputability and integrity before consulting its information.
Online Courses
In the modern world, learning has vastly evolved, allowing for online access to learning resources. The same sentiment applies to sustainable carpentry and construction. There are numerous credible and authoritative online courses for interested individuals to consider. A good example is an online class that enables you to build a tiny house online.
These courses can equip individuals with vital and practical information, which can be remotely accessed from the comfort of their personal devices. Innovation allows for testing, examination, and certification to supplement the efficiency of these online courses.
Besides their flexibility and convenience, online courses offer an ideal individual approach that guarantees quick acquisitions of relevant skills and knowledge. Online courses are also proven to be economically feasible and time-saving.
YouTube
YouTube is considered one of the largest online resources today. This platform contains vast, credible, and verified information on numerous topics. Therefore, it comes as no surprise that the site holds key information on sustainable methods of carpentry. YouTube is also easily accessible across the globe using multiple devices, adding to its utility.
Its setup allows for visual presentations and apprenticeship, which are necessary tools when it comes to carpentry. Individuals can easily access this online resource and get an in-depth and engaging learning experience. YouTube is notably free; hence individuals can easily pick up vital information at no cost. You may also get backlinks with access to even more relevant information while interacting with this platform.
Online Guide books
The world quickly realizes the need for sustainable construction methods. Guide books are vital online resources that can be used to educate individuals on the relevance of sustainability. They have well-documented information on how to foster good sustainability when building and also focus on carpentry as a construction component.
These resources show how sustainability in construction can give a competitive advantage in the long run, with indifference to the size of the project. There are numerous guide books on the internet with such information, including NoWaste by Dr. Uly Ma.
Instructables
Instructables is an online platform that holds a vast portfolio of DIY projects uploaded by individuals and experts worldwide. The platform offers step-by-step guides to these projects allowing for a guided approach by interested parties. The projects are also supported by useful and reliable visuals and imagery that support the information therein.
You will also find valuable text information on sustainable carpentry, showing the utility of this commendable online resource. It would be good to note that this platform is extremely safe for use and has a regulated comments section. The filter framework is also tailored to ensure peak efficacy with search results, easing any information-seeking process.
Online communities
Online communities bring together people with similar intrigues and interests. There are numerous online communities that host construction and carpentry enthusiasts. A good example of an online community for carpentry is The Carpentries.
Interested individuals are likely to find useful information on sustainable carpentry on this platform and also interact with other skilled people to learn from their experiences.
Final Thoughts
Online resources have demonstrated their ability to equip us with vital information across different industries and topics. It, therefore, comes as no surprise that these resources can go a long way in fostering Sustainable Carpentry and construction.