A well-rounded wardrobe is essential for any fashionista. You never know when you'll need to dress your best, so it's always good to be prepared. But building a fashionable wardrobe can be tough, especially if you're on a budget. Luckily, there are plenty of ways to get affordable clothes that will still make you look great. Below are six tips for building your wardrobe without breaking the bank.
1. Know Your Style
Always dress in a way that makes you feel good about yourself and at ease. Keep trying new styles until you find a style that makes you feel like your true self —stick with it! Once you know your aesthetic, it will be easier to build a wardrobe full of clothing you love wearing. You can also use this knowledge when shopping for new pieces—if something doesn't fit your existing style, it's probably not worth buying.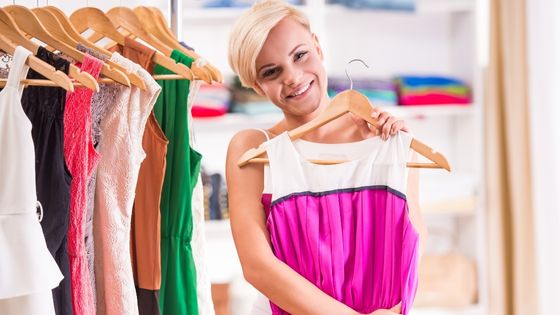 It's also important to remember that your style can change over time. As you grow and evolve, so does your taste in clothing. Don't be afraid to step outside of the box and try new styles—you might be surprised by the outcomes.
2. Stick to a Limited Color Palette
When developing your style, it's important to consider colors carefully. Wearing a cohesive palette will make your outfits look more pulled together and polished. That said, you don't need to limit yourself to black and white – a few versatile neutrals and a couple of accent colors can go a long way. Once you've identified the best colors for you, stick to them when building your wardrobe.
3. Build a Foundation of Basics
Every wardrobe needs a solid foundation of basics. Start with the essentials – like well-fitting jeans, slacks, and tees – and then build from there. Look for pieces that can be mixed and matched easily to create countless different looks. With a versatile selection of basics, you'll always have something to wear – no matter where you're going or what you're doing.
This also means having the right undergarments for your clothes. Invest in quality bras and panties that will make your outfits look and feel their best. Lastly, don't forget the little details – belts and scarves. These items can take even the simplest outfit from ordinary to extraordinary.
4. Incorporate a Mix of Trends and Classics
A wardrobe that is both trendy and classic is easy to achieve with a little bit of creativity. Start with a tailored blazer, a crisp white shirt, etc., and then add seasonal trends. For example, you might pair a classic denim jacket with a printed maxi dress and strappy sandals in the summertime.
In the winter, you could wear the same denim jacket with a turtleneck and skinny jeans. Mixing and matching different trends and classics is a nice way to stretch your budget and get more wear out of the pieces in your wardrobe.
5. Accessorize Wisely
Any outfit can be transformed into something extraordinary with the right accessories. When accessorizing, less is often more – so start with one or two key pieces and build from there. And don't forget about functional accessories like bags and jewelry holders! They may not be flashy, but they'll keep you organized and help you stay within budget.
Additionally, it's important to consider the quality of your accessories. Just like your clothing, your accessories should be well-made and long-lasting. If you invest in a piece, make sure it's something you'll love for years.
6. Shop for Value, Not Just Price Tags
It's tempting to focus solely on price when shopping for clothes – but beware of falling into this common trap! Just because an item is cheap doesn't mean it's a good deal. Focus on value instead of price tags to get the most bang for your buck. Look for quality garments you'll want to wear and be sure to factor in the cost of alterations when necessary.
Shopping for value also means considering the long-term – so don't be afraid to splurge on timeless pieces that you'll wear for years to come. For example, linen clothing for women tends to be more expensive than other fabrics, but it's also much more durable. So, if you need something that will last, linen is a wise investment.
Conclusion
There you have it – six fantastic tips for building your wardrobe. Following these simple guidelines, you can create a stylish, versatile, and long-lasting closet that will make getting dressed each day a breeze. So, what are you waiting for? Start building your dream wardrobe today!