As the holy month of Ramadan comes to an end, so does the fasting, the early hours, and the delicious iftars.
With the Eid-ul-Fitr approaching, people look towards days of festivities, greetings, and meeting with their loved ones. This Eid will be considered extra special as we (almost) left behind a massive pandemic.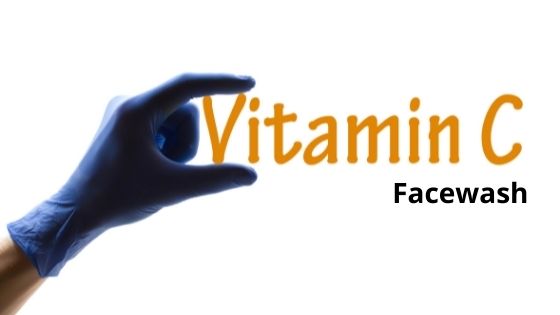 Here are 6 exceptional Eid Gift Ideas your loved ones will adore.
1. Vitamin C-The Perfect Choice
If your ladies have complained about long hours in the kitchen making their skin dull, it is best to surprise them with the Divine Shine bundle at Posch Care. Comprising a 5-step vitamin C range, this is your bundle to battle hyperpigmentation, dark spots, dullness, and wrinkles.
This bundle contains:
Vitamin C Facewash
Vitamin C Toner
Vitamin C Brightening Serum
Vitamin C Glow Cream
Vitamin C Mist
Vitamin C facewash
Posch Care Vitamin C Facewash is a sulfate and paraben-free facewash that gently removes excess oil and grime without depriving your skin of its natural oils. It's loaded with Salicylic acid, a beta-hydroxy acid that gently exfoliates the skin pore by pore and fights blemishes for clearer skin. It brightens your skin and gives it a dazzling glow because of its antioxidant content—a perfect gift to fight away the summer dullness.
Vitamin C toner
Posh care vitamin C toner is gentle. Water-based toner that promotes collagen development. Salicylic Acid is a beta-hydroxy acid that softly exfoliates the skin and penetrates deep into the dermis layer. It protects the skin, increases skin vibrancy, and improves skin clarity because of its high antioxidant content. It nourishes the skin by moisturizing the deepest layer of the skin. Exfoliate the skin to get a refreshing glow.
Vitamin C Brightening serum
Posch care Vitamin C serum is a stable solution produced from Ethylated Ascorbic Acid that provides a direct path to brighter, more radiant skin. It contains Hyaluronic Acid, which gives multi- dept hydration to the skin's deep layers. Vitamin B3, which adds to the skin by balancing sebum activity and supporting the structural and functional integrity of the skin, is also beneficial. A few drops for the perfect glow.
Vitamin C Glow Cream
Posch care vitamin C cream is a non-greasy, bioactive composition that noticeably brightens the skin while encouraging collagen synthesis. It improves skin tone and protects it from damage.UV rays, because of their high antioxidant content, Smooth out the skin's texture and visibly minimizes fine lines and wrinkles. Mulberry juice hydrates and nourishes the skin, leaving it glowing and healthy. Moreover, it also Replenishes the skin and keeps it hydrated and moisturized.
Vitamin C Mist
Posch care vitamin C Mist with power Radiance Booster is your elixir for glowing, refreshed skin. It penetrates the dermis layers and directly combats oxidative stress; dullness evens your skin tone, increases your skin's hydration level, and maintains it younger and younger. It brightens the skin in various ways because of its high concentration of Ascorbyl Glucoside, a water-soluble derivative of vitamin C. Gift them and see them shine!
2. Mist them away
Gift your loved ones with the ultimate boost of hydration—four veils of mist to keep their skin fresh, dewy, and gorgeous. Get your daily dose of spritz and continue to keep the rejuvenation on with the Posch Care face mists bundle.
Spritz Away Summer is the perfect gift for this scorching summer!
The Bundle of Mist consists of :
Vitamin C mist
Rose drop face mist
Hydra Calm face mist
Flora Bliss face mist
3. Gift Them Some Care
Among all the eid gift ideas, care is the best one. Nothing is better than some care. Gift some love and care to your friends and family with a magnificent bundle. Care Bundle by Posch Care – A perfect bundle for the face, skin, and hair. How much better can it get?
You can gift a vast range of things through this bundle:
Vitamin C Facewash – For that perfect cleanse.
Hyaluronic Acid Serum – For that supple skin.
Vitamin C Cream – For a dewy face.
Cocoa Butter Hand & Body Lotion – For that instant softness and moisturization.
Insane Growth Hair Oil – For long, strong, and voluminous hair.
A gift that caters to every need is indeed the best! Order now to place your order.
4. Treat Them To A Hydration Boost:
Have a friend or a family member suffering from dehydrated, dry, or flaky skin? Gift them a hydration boost with Posch Care Level Up Hydration bundle.
Indeed, a one of its kind, this bundle is stacked with:
 Vitamin C facewash
Hyaluronic Acid Serum
Ultra Hydrating Cream
Flora Bliss
Give them in-depth hydration with this fantastic bundle.
We have given you 6 eid gift ideas to make your eid happy and glorious. Get your family these incredible bundles and watch them smile all day long!