The 21st century has streamlined our lives in many ways. Nowhere is this more apparent than when it comes to personal finance. There are many apps and tools out there that you can use to manage your money. The only problem is that so many of them are riddled with clunky user interfaces, bugs, or don't work right. The greatest news is that some latest personal finance software is available that can help you manage your finances.
1. YNAB
You Need A Budget, abbreviated as YNAB, is a budgeting app that helps you break bad spending habits. YNAB takes a different budget approach than other apps, which can be refreshing if you are tired of the old advice. YNAB also offers tools to help you get out of debt and save money. The basic idea behind YNAB is that people spend more than they earn.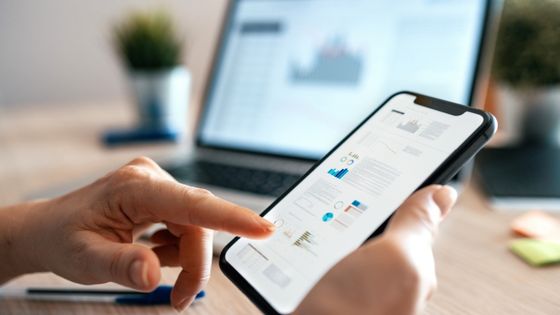 They then try to make up the difference by borrowing money to cover expenses until their next paycheck comes in. This cycle keeps repeating itself until debt collectors knock on your door with summonses for unpaid bills. The only way out is to develop a saving habit, which is why YNAB helps.
2. BudgetSimple
BudgetSimple is a budgeting app that helps you make your money work. It works with all bank accounts, credit cards, investment accounts, and bills. You can also use it to save money towards goals or pay down debt. It's available on the web or as an app for Android and iOS devices (including Apple Watch).
3. Mint
This budgeting app helps you track your spending and see where your money is going. It tracks both income and expenses. It can help you figure out how much money you have left at the end of the month after paying for rent, groceries, auto, and other bills. Mint offers a free trial, but it is limited to 30 days. If you'd like more time with Mint's many features before making a purchase decision, consider signing up for its paid plan.
4. Qapital
There are many great apps and online tools to help with your finances. For example, if you are looking to sell your vehicle you can use a car evaluation tool to determine the value of the vehicle. Qapital is another example of such an app. It encourages you to save money on a project. It transfers small amounts of money from your checking account to your Qapital account.
Qapital works by allowing you to set up "goals" with specific targets, such as saving up for a vacation or buying a new pair of shoes or a car. Each time the goal is met, Qapital transfers money into the associated savings account. The app then asks if the user wants to save additionally on top of this amount. You may add an extra transfer or set up recurring transfers at regular intervals (e.g., weekly).
5. Digit
Digit is a personal finance app that analyzes your spending data and saves you money. It uses machine learning to understand your spending habits. This makes it easy for Digit to recommend corrections when overspending on certain things. For example, if you get an unusually high bill from a particular service provider, Digit may suggest changing plans or providers.
The more data Digit has about how much money people spend on different products or services, the better its recommendations will be. Digit also lets users round up their purchases. This allows you to save extra cash without thinking too hard about it.
6. PocketGuard
This budgeting app allows you to save money, pay off debt, and build wealth. PocketGuard can help you get out of debt faster by providing you with a plan to pay down your credit card balance. It also provides insights into how much money you're spending on non-necessities like eating out or going to the movies.
PocketGuard's features include:
Automatic savings goals – PocketGuard sets aside money for each goal, so all you have to do is select one.
Automatic bill reminders – Never miss another payment again! If any bills are due in the next month, PocketGuard will remind you when it's time for them.
Budget templates – Don't know where to start? Use one of our pre-made templates instead!
Conclusion
The one thing that every company on this list has in common is its commitment to making personal finance easy for everyone. Whether you want to track your spending habits, make a budget, or save for the future, these apps and tools will help you. But don't take our word for it—give them a try! You might be surprised at what these companies can do for your financial health.