In today's technology-driven world, our households are filled with an array of gadgets and devices that make our lives easier and more connected. From smartphones to smart TVs and voice-activated assistants, these technological advancements have become an integral part of our daily routines. However, with the increasing number of connected devices, it's crucial to prioritize the security of our household tech. In this blog post, we will explore five effective ways to keep your household tech safe, ensuring the protection of your personal information and maintaining a secure digital environment. So, let's dive in and discover these essential tips for safeguarding your digital world.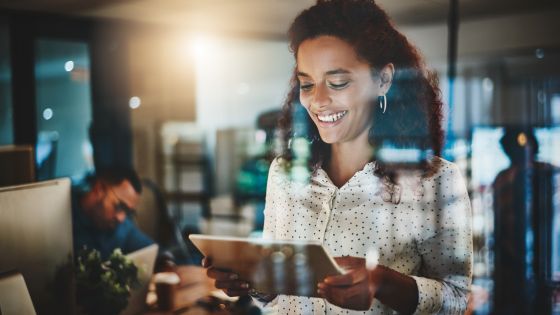 Strengthen Your Network Security
Your home network serves as the foundation for all your connected devices. To protect it, start by securing your Wi-Fi network with a strong password. Avoid using common or easily guessable passwords and instead opt for a combination of letters, numbers, and symbols. Additionally, ensure that your Wi-Fi router's firmware is up to date, as manufacturers often release security patches and updates to address vulnerabilities. Regularly changing your Wi-Fi password and enabling network encryption, such as WPA2, can further enhance your network's security.
Keep Software and Firmware Updated
Ensuring the security of your household tech relies heavily on regular software and firmware updates. Manufacturers frequently release updates that contain vital security patches aimed at addressing vulnerabilities found in their devices. To maintain a secure digital environment, it is crucial to develop a habit of regularly checking for updates on all your connected devices, including smartphones, laptops, smart home devices, and routers. Whenever feasible, enable automatic updates to streamline the process, or if not available, make it a point to manually check for updates at least once a month. By diligently keeping your devices up to date, you effectively minimize the risk of falling victim to well-known security exploits.
Implement Robust Password Practices
Passwords act as the first line of defense against unauthorized access to your devices and accounts. Therefore, it's essential to employ robust password practices. Create unique, complex passwords for each of your accounts, avoiding easily guessable combinations like birthdates or sequential numbers. Consider using a password manager to securely store and generate complex passwords for you. Enable multi-factor authentication (MFA) whenever available, as it adds an extra layer of security by requiring an additional verification step, such as a fingerprint or a one-time code.
Practice Safe Internet Browsing
The internet is a vast landscape filled with both useful and potentially harmful content. To keep your household tech safe, practice safe internet browsing habits. Be cautious when clicking on links or downloading files from unknown sources, as they may contain malware or viruses that can compromise your devices. Install reputable antivirus and anti-malware software on your computers and regularly update them to detect and mitigate potential threats. Additionally, consider using a virtual private network (VPN) to encrypt your internet connection, especially when accessing sensitive information or using public Wi-Fi networks.
Secure Physical Access and Storage
While focusing on digital security is vital, it's equally important to secure your physical devices and storage. Keep your devices in a safe and secure location when not in use, and consider using locks or cabinets for added protection. If you dispose of old devices, ensure that you wipe their data completely using secure deletion methods. When it comes to storage, use secure backup solutions, such as external hard drives or cloud storage, to safeguard your important files and documents. Additionally, consider the use of fiber patch cables for your home network setup, as they offer enhanced security and faster data transmission.
Insights and Takeaways
With the increasing reliance on household tech, safeguarding your devices and maintaining a secure digital environment is paramount. By following these five essential tips, including strengthening your network security, keeping software and firmware updated, implementing robust password practices, practicing safe internet browsing, and securing physical access and storage, you can significantly enhance the security of your household tech. Remember, ensuring the safety of your personal information and digital assets requires ongoing vigilance and proactive measures. Stay informed, stay updated, and prioritize the security of your digital world.