A bail is a financial tool the court and law enforcement uses to facilitate the release of a defendant from custody. Bails are set for individual defendants and can be in any amount but must be reasonably related to the nature of the crime.
Many people do not have enough money to pay their bail, so bail bondsmen can be helpful. Often, a friend or loved one will co-sign a person's bail.
Here are five things you need to know before co-signing someone's bail.
1. You're Responsible for the Defendant's Court Appearances
This can include all court appearances such as arraignment, trials, sentencing, and probation conferences. You will be held responsible if the defendant fails to show up for scheduled appearances.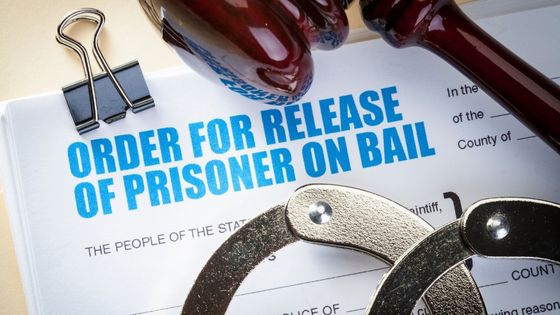 Always confirm that the person you're co-signing bail for will be able to attend scheduled court dates. Make sure you and the defendant discuss any scheduled court dates before they are missed.
2. You're Responsible for a Premium
When you co-sign someone's bail, you are typically responsible for paying a percentage of the bail, or a premium. The premium is typically 10% of the full bond amount. Also, be aware that the premium is nonrefundable.
Just work closely with the Santa Ana bail bonds agent, if you're located in that area, for example, to gain a full understanding of your financial contribution as a co-signer.
3. Collateral May Be Required
The bail bondsman you work with may require that you provide collateral to secure the bond. In these cases, bail is set, and collateral is held in trust until the defendant makes the necessary court appearances.
Before agreeing to be a co-signer, ensure you know what other steps might be necessary to avoid losing your collateral.
4. You Can Cancel the Bond
Talk to the bail bondsman whenever you feel like the defendant won't be able to meet all of their obligations. You can surrender the defendant to the court and cancel the bond. This will result in the defendant returning to jail.
It may seem cruel to terminate a bond agreement that could have released a defendant from jail. But knowing that a defendant is likely to not show up in court and continuing with the bond agreement anyway can be quite costly to you. Use your best judgment and decide whether or not the bond agreement should be canceled.
5. It Can Require Stipulations
Each co-signer will have different stipulations depending on the current state of the defendant.
Stipulations can include things like requiring a defendant to get a job, stay with a certain friend or family member, go to school full time, check in regularly with an employer, or take a mental health evaluation test.
Conclusion
It is a complicated and mentally-exhausting feat to help someone get out of jail. The best way to avoid pitfalls is to talk with a local bail bondsman and an attorney before becoming a co-signer. They will ensure you understand what you're signing and what is expected of you.