Introduction
If you're looking to sell your car, you first need to make sure it's in the best condition possible. This will undoubtedly help boost its value and make it easier for you to find a buyer. While there are ways to increase your car's value, many would argue that taking proactive, preventative measures to longer maintain its current value is of utmost importance.
5 Factors That May Lower the Value of Your Car
1. Color
The color of your car can have a significant effect on its value. For example, white cars depreciate faster than other colors because they quickly show dirt. Black cars tend to hold their value better than most other colors, but gray and silver cars fall somewhere between white and black cars in terms of depreciation rate. Blue and red cars tend to depreciate more slowly than average.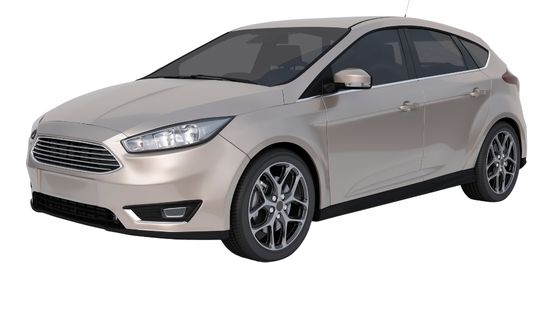 2. Mileage
When most people think about how much their car is worth, they think about how old it is. While this is significant, it's not by any means the only thing. The number of miles on a car also impacts its value. The more miles on a car, the less valuable it will be for resale.
3. Damage and Dents
If your car has body damage or dents from an accident, it's not worth as much as a similar undamaged vehicle. If you want to sell your vehicle quickly, it's best to have all dents repaired before selling it so that potential buyers don't have to worry about hidden costs when making an offer.
4. Not Replacing Old Tires
Tires can cost a lot of money, especially if they need to be replaced before they wear out. But that doesn't mean you should replace them until the last second. If you notice any cracks or bulges in your tires, have them replaced as soon as possible. Not only will this keep you safe on the road, but it'll also help increase your car's resale value by keeping it looking newer and feeling better for longer.
5. Loose or Broken Parts
Even if you don't use your armrests very often, they're still part of your car and should be kept in good condition. If broken pieces or armrest covers have come loose over time, this must be fixed as soon as possible.
Does the Number of Previous Owners Affect Car Value?
Yes. The number of previous owners can significantly impact how much your car is worth. There are two key factors to consider when determining how many previous owners will affect your car's value: How recently it was sold and whether or not it had any problems before buying it.
What Modifications Increase Car Value?
Engine Modifications
One of the most common ways to modify a car is to change the engine. If you have an old car sitting around for years, adding a new engine could give it a new lease on life. The cost of adding a new engine will depend on whether or not you get it from a junkyard or buy one from a manufacturer. It would be best to consider how much labor would cost because replacing an engine can take several hours and require specialized tools and equipment.
Safety Upgrades
Safety is another crucial factor that can increase the value of your car. You can install airbags and seatbelts in your car to make it safer for passengers. This will not only protect them from any injuries during an accident but also increase the resale value of your vehicle when you decide to sell it in the future.
Cosmetic Changes to the Exterior of the Vehicle
Cosmetic changes don't affect your vehicle's performance or safety but make it look nicer. Cosmetic changes include paint jobs, body kits, spoilers, rims, and more. These modifications usually cost more than functional ones because they require additional labor, time, and materials. They also increase curb appeal if done correctly.
Cosmetic and Functional Changes to the Interior of the Vehicle
Interior modifications can include adding aftermarket stereo systems or speakers and replacing items like seats or carpets with custom designs or materials that aren't available from manufacturers. Interior modifications can also include upgrading electrical components such as speakers rearview camera system for backing up safely, installing auxiliary power outlets for charging cell phones or laptops while on long road trips, etc.
Conclusion
Ultimately, the best thing you can do to improve your car's resale value is to maintain its current value from the day you start driving it. Proactive care and preventative maintenance are often much more affordable than new modifications. Whether you're a mechanic or a do-it-yourselfer, think of your new car as yet another project to tackle. Deal with it, and it will deal with you consequently.