If you want to boost the client rate for your business, advertising is the best option. Moreover, business ventures have hired social media experts for these. These experts manage and design online ads. The ad's role is to boost awareness of the brand online. It was stated that companies worldwide use an estimate of 500 million dollars per year in ads. There is, therefore, a need for you to consider online ads for your enterprise.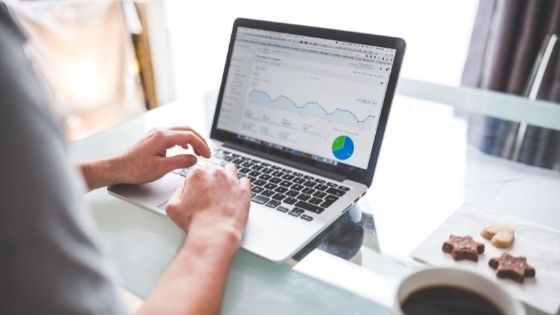 Build Awareness
Small businesses or startups should do their level best to promote their brands. Clients might not be familiar with the brand's services and products as it is new. One way to grow your company is by using ads. More people can relate certain products or services to your business through ads. This is the ultimate sales boost, thanks to the world of online marketing.
Millennials are always online, looking at diverse elements. Business owners should perceive this as a convenient opportunity to advertise. Ads are fundamental as potential clients can come across them in their social media feeds. When creating your ads, you could incorporate humor. Human beings react to humor immensely. Nothing leaves an impression like a funny ad. Moreover, funny ads are likely to go viral through various networks. This will be substantial for brand awareness.
Educate Consumers
Education about a brand is crucial as it avails valuable information to consumers. When consumers comprehend various aspects of the brand, customer loyalty increases. Ads campaigns are ideal for educating clients about different parts of the brand. Further, the brand can expound on the products or services they provide. Also, if the company sells equipment, ads highlight how to use them.
Ads are fundamental in this hyper-competitive world. They educate potential clients about the brand. With deeper comprehension of the brand, client loyalty will rise to its pinnacle. To efficiently convey your message, tailor your ad in a language that your client base can understand. Education will create a foundation for clients to connect with the brand. They will end up purchasing your brand's products. This will boost your company's revenue.
Boost your Reputation
Ads are an ideal technique for boosting your company's reputation. Individuals today are constantly on their digital platforms. A positive reputation is guaranteed if business owners can incorporate ads campaigns strategically. Ads allow you to display the highlight of your business. Once your audience views the ad and sees how affordable and reliable your brand is, they will perceive it in a positive light. This is a definite way of building your reputation.
You can boost your company's reputation via ads. Ads avail vital information on your company. This is a challenging economic time indeed. That is why customers are pleased with fair prices. Ads are also viable for brands that want to redeem their name in the public face. If your brand's reputation is negative, do not give up. Ads give you another chance to clear your name. You can hire professionals to come up with a suitable ad. The ad should highlight the positive attributes of your company. Human nature can be swayed, and you will gain your prior influence with time. Ultimately, your sales will also rise.
Acquire New Customers
Ads content entails different aspects of a brand. Ad videos create awareness about a brand via social media networks. With competition at its peak, it would be best to create unique ads strategically. The more unique your ad is, the more viewers will watch it. Most people are attracted to humorous and fun videos that make them smile. It will therefore serve you to incorporate elements of humor in your ad. With that element, more people can see it and like it. This will likely evoke feelings of loyalty towards the brand. After this, they are prompted to make a sale, which will increase the company's revenue. That is how ads bring new customers to the business.
Another surefire way you can acquire new customers is through viral ads. Once your ads go viral, they will be viewed by many prospective buyers. Further, they will be considered across different social platforms. When this happens, your popularity will bring in newer clients. Creating a video for your ad contains various procedures. If you want to remove video background, you can find a software online that will make it easy for you.
Make Sales
The sole purpose of business endeavors is to boost sales. Ads are the corners of this aspect. You will likely expose your enterprise to new customers with a well-structured ad. Exposure brings in a new pool of clients who make purchases daily. The boost in sales will place your company in an enviable financial position.
Exposing your business is the cornerstone of attracting more clients to it. Thanks to the various social media platforms, today, using ads is the ultimate game-changer. Ads use crucial for large and small business enterprises. In this modern era, digital advertising continues to grow exponentially. Startups are using ads to expose their brand to online clientele.