Printing businesses have been a staple in the marketing and advertising industry for decades, and this will continue to grow. However, with the rise of ecommerce and the need for digitalization, print businesses have had to adapt to stay competitive. This need has given rise and popularity to customized web-to-print solutions, which offer numerous benefits to printing businesses.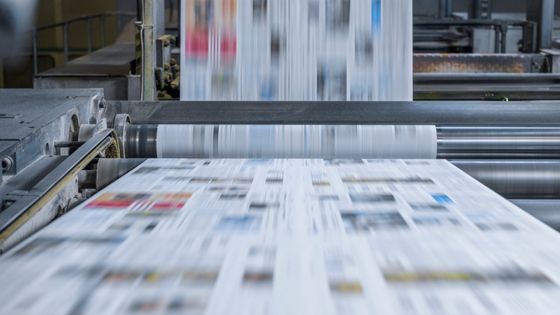 This blog will discuss why your print business needs to invest in a web-to-print solution. So, let's dive in and explore:
Customization Options
Customization is the primary need of printing businesses while not increasing the cost of production. This is where web to print tools can efficiently help.
Customizable products: Customers have the ability to customize & redesign products according to their specific needs. They can use or add their logo or adjust the size, color, or any particular design of the product.
Personalization: A web-to-print solution allows customers to personalize their orders by adding custom text, images, or graphics, making the product unique and tailored to their preferences.
Preview and proofing: Customers can preview and approve their designs before placing an order, ensuring that the final product meets their expectations.
This tool can help your business cater to a broader range of customer preferences and requirements by offering huge customization options. Ultimately contributing a lot towards increasing customer satisfaction and loyalty.
Streamlining Order Management
Managing orders manually can be time-consuming and requires a lot of effort & time. This can be better performed using a web-to-print solution to simplify the processes and monitoring associated with order management. Here's how:
Automated ordering process: You can automate the entire ordering process, from placing the order to processing the payment using this software. It reduces the need for manual intervention.
Time and cost savings: With automated processes, your business can save time and money, enabling you to focus on other areas of your business.
Enhanced customer experience: Customers can easily place orders online, with a user-friendly interface that makes the process quick and easy.
Increased Efficiency
The efficiency of any business is directly linked with its performance and growth; thus, focusing on efficiency is the key to success. With web to print solutions, printing businesses can enjoy the following:
Reduction in manual labor and errors: With automated processes, your business can reduce manual work & errors and enjoy faster turnaround times and fewer mistakes.
Faster turnaround time for orders: Automated processes can help speed up the entire order process, enabling you to deliver products faster to customers.
Scalability and flexibility: This solution can handle large volumes of orders and customer requests, making it easy to scale up or down as needed.
Complete Control Over Users
Businesses can enjoy control over the product designing tool, offering greater control over the business. Here's how:
User management: With a web-to-print solution, you can manage user accounts and set permissions for each user, ensuring that only authorized users can access specific features and information.
Access control: By setting access controls, you can restrict access to sensitive information, such as pricing or customer data, to prevent unauthorized access or misuse.
User tracking: You can track user activity & usage using this software. This helps you identify potential security risks or usage patterns that may impact your business.
Convenient Online Ordering
Offering convenient online ordering is a must in today's digital age. A web-to-print solution can make this possible, offering the following benefits:
Easy-to-use online ordering interface: With a user-friendly interface, customers can easily place orders online, reducing the need for manual intervention.
Online ordering: A web-to-print solution allows customers to place orders online, anytime and from anywhere, eliminating the need for customers to visit your physical store or location.
Faster order processing: With an automated online ordering system, you can process orders more quickly and efficiently, reducing processing time and minimizing the risk of errors or delays.
With all these benefits and much more, businesses looking to make a difference in their quality and processes must invest in web to print solutions. Brush Your Ideas, a well-known product designing tool, is what will fit your table.
Let Brush Your Ideas Take Your Printing Business to the Next Level
Brush Your Ideas, a powerful web-to-print software solution, can help you streamline your printing business operations without compromising quality and efficiency. Here's how:
Its extensive library of customizable product templates makes it easy for your customers to personalize and order products.
Its intuitive online design tool allows your customers to create designs without additional software or design skills.
It can automate the order processing workflow, reducing the risk of errors and saving time and resources.
Apart from its design and seamless operation, it offers detailed reporting and analytics. You can use it to gain insights into customer behavior, product performance, and other key metrics to make informed business decisions.
With Brush Your Ideas, you can transform your printing business into a modern, efficient, and profitable enterprise. Our web-to-print software offers many features and functionality to meet your unique business needs.
Winding Up
In conclusion, a web-to-print solution can be a game-changer for your printing business. It can help you streamline operations, reduce costs, and boost revenue potential. With its advanced features and benefits, you will surely enjoy your business operation and increased revenues.
With Brush Your Ideas, you can build customer loyalty, increase engagement, and grow your business. Contact us today to learn how we can help take your printing business to the next level.