In the modern era of technology, nearly everything is done using computers, making life and business processes easy and effective. Unfortunately, this advancement has also brought various security risks, especially concerning cyber security. The increasing usage of computers has also led to a rise in security risks, and robust cyber security measures are needed to safeguard data.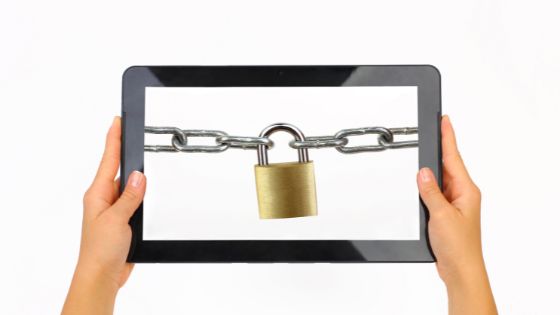 Consequently, installing cyber security software on company computers is necessary to safeguard the data and privacy of your company, workers, and employees. A report released by CompTIA indicates that 26% of big companies, 20% of medium-sized companies, and 17% of startups are using security metrics. The enormous data needs to be safeguarded against illegal access by hackers. Cybersecurity software can be classified into various categories, including:
Antivirus software
Penetration testing software
Network security monitoring tools
Firewall
Web vulnerability scanning tools
PKI services
Encryption tools
Packet sniffers
Managed detection services
The following are five key cybersecurity software to install on company computers to protect business, employee, and customer data.
1. Acunetix
Acunetix is a cybersecurity software developed to automatically detect and tackle the increasing web-based cyberattacks. With an expansive feature set consisting of manual and automated penetration testing tools, the software allows you to get insights into susceptibility assessment. Additionally, the software can repair any identified threats to keep your company computers safe while being used over the internet.
2. FileWall
FileWall is one of the leading Enterprise CDR (Content Disarm and Reconstruction) software developed to secure Microsoft Office 365 mailboxes. CDR technology involves a detection-less approach to deactivate zero-days and APTs in files. Key industry analysts perceive the technology as an addition or replacement to pre-existing anti-malware cybersecurity technologies.
FileWall is developed to operate alongside other Microsoft cybersecurity solutions, including ATP and EOP, to guarantee full protection against unknown cyberattacks emerging from email attachments. FileWall's features are vulnerability scanning and endpoint management.
3. Log360
This is a unique log management and cybersecurity software that assists companies in keeping their network and data protected from malicious activities. The software monitors crucial changes in groups and keeps track of suspicious users' activities using its real-time analysis, correlation, and archiving capabilities.
Log360 is an integrated cybersecurity solution that incorporates ADAudit Plus and EventLog Analyzer to make one completely secure console. Some of its key features include preventing in-house cybersecurity threats, AI/Machine learning capabilities, vulnerability scanning, and behavioural analytics.
4. Norton 360 with LifeLock
Norton 360 with LifeLock is one of the best antivirus cybersecurity software for Windows PCs. Norton's first antivirus software version was released in 1991 under the Symantec brand. In 2018, Symantec acquired LifeLock, and in 2019 the brand name was changed to NortonLifeLock.
Norton 360 with LifeLock took the title of the most efficient antivirus for Windows due to its continuous effort to work on its history of safeguarding Windows PCs. For instance, LifeLock's identity theft security feature provides this solution with an edge.
Currently, you have multiple versions of this software to allow you to select one that meets your company's cybersecurity needs. For instance, the lowest version provides your company computers maintenance utilities, including a 2GB cloud storage. On the other hand, the standard version provides 100GB cloud storage capacity, dark web monitoring, and a nordvpn . With these features, Norton 360 with LifeLock is a must-have cybersecurity software.
5. SiteLock
SiteLock is one of the best web-based cybersecurity software safeguarding millions of company websites globally. The software offers 360-degree security to your company by identifying susceptibilities and automatically getting rid of the malware.
Additionally, the software can perform a WordPress database scanning and prevent all DDoS attacks while meeting all PCI compliance standards. SiteLock's key features include managing web cybersecurity risks, behavioural analytics, vulnerability scanning, and two-factor authentication.
Conclusion Remarks
Now that you've acquired sufficient knowledge of the top cyber security software you should install on company PCs, it's time to take action! Start by outlining your company's cybersecurity priorities before purchasing any software. Prioritizing cybersecurity is crucial to avoiding costly data breaches in today's digital business environment. Therefore, if your cybersecurity measures aren't sufficient, take action immediately before things get out of hand. Consider these top cybersecurity software: Norton 360 with LifeLock, SiteLock, Log360, Acunetix, and FileWall.