It doesn't matter if you are moving cities or traveling miles from one state to another; you will need to move your car. When you find out about the advantages of hiring a transport service, you will always hire one when in need. Using a car moving service will help eliminate unwanted stress during travel. A transport facility is hired when.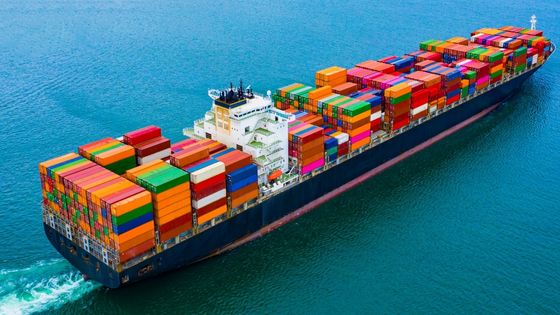 Relocating from one country to another
Purchasing a car online
Making an out-of-state vehicle purchase
Selling your vehicle to someone outside your area of residency
If you lie in the abovementioned situations, you must use a car transport service. The benefits of going for a vehicle shipping service.
Less stress
Secure for everyone
Saves time
Saves money
Safe for your vehicle
Less Stress
When you are moving places, many things are involved. Thinking about your car's safety can aggravate your stress. However, if you hire a car shipping service, it can relieve you of a major burden. Shipping a car overseas will be easy for you. You have to pay the price, and the receiver will get the car safe and sound.
Securer For Everyone
Traveling by road in your vehicle with your family can be an adventure but not safe at all. It is not only risky but also tiresome. Being in a car with your family for long durations can be dangerous. There is a risk of unforeseen weather changes and getting robbed.
Your back pain from sitting in the driver's seat for hours will leave you in discomfort. Why make life miserable when you can use a car transport service? Book a flight and let the car transport company deliver your car to your doorstep. Look for a trustworthy car transport service, so you don't have to worry about your car the entire way home. Your decision will be appreciated by your family. Relax and enjoy your travel.
Saves Time
One reason people consider hiring a car transport service is lack of time. Almost every day is full of work. You don't want any more work on your plate. Therefore, shipping your vehicle is a wise option. Driving across the country can take many days. You do not want to waste time behind the wheels of your car.
The best part is selecting the time you want your car picked up and shipped. You don't have to cancel meetings, family gatherings, or other essential obligations. When you have the facility of car transport, avail it.
Saves Money
You might have an image of car transport services charging hundreds and thousands of dollars. However, it is a sensible decision. When you do your research, go for a company that is comparatively inexpensive and provides the best car transport service. Secondly, even if you drive yourself, adding the fuel cost, hotel stays, time, exhaustion, and pressure adds up to almost the transport cost a car transport service will charge.
Is spending money more important than your health and the unnecessary pressure you take? Hiring a car transport service will save the maintenance cost, wear and tear of your car tires, and the additional repairs your car will need after the long journey. Time is money. The days you will have to skip work to transport your vehicle yourself will lead to a loss of wages. This will build up an extra burden. Hence hiring a car transport service is a smart decision.
Safe For Your Vehicle
Your vehicle must be your important possession. You would never want to damage it because of one bad decision of not hiring a car transport service. Car transport service drivers are experienced professionals who know the routes and how to drive safely across pits and bumps. They know all the techniques you might not be aware of.
Therefore, it is safe for you as traveling many miles will cause your vehicle to wear out. Shipping your car will save your tires from damage and your car from getting dirty. Even when you purchase a car online, you don't want to bring it yourself from overseas as your new car will undergo unpredictable damage.
Conclusion
Going through the above benefits of using a car transport service will prove to you that it is the safest way of transporting a vehicle. You don't want to endanger your precious assets while moving. The car transport services know the job. Leave the safety of your car to them.