Amazon offers the Fulfillment By Amazon (FBA) service, which helps merchants with storing, packing and delivery. This removes the load from sellers and provides them greater freedom in their selling tactics. The service enables vendors to deliver their goods to an Amazon fulfillment facility, which is kept in storage facilities until sold. Employees at Amazon prepare, pack, and transport the item when an order is placed (s).
There are also several Amazon FBA PPC tools that make your tasks a lot easier by offering multiple features.
Why To Subscribe Amazon FBA?
When sellers join up for Fulfillment By Amazon, they may use all of the services and advantages offered by Amazon. These consist of:
Having Amazon's Name Linked With Commodities
Most customers will value this as quality assurance and are more likely to support a seller. Affiliating their items with the Amazon brand will assist vendors in winning customers' trust over non-FBA sellers. Quick shipping and outstanding customer care come first in a shopper's mind when an Amazon's name is associated with an item.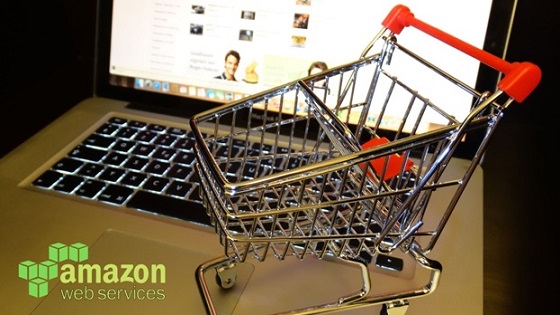 Round The Clock Customer Service
On behalf of FBA merchants, Amazon's round-the-clock customer support department manages questions, returns, and refunds. The service is free except for the Returns Processing Fee, which is charged for some product categories.
Sellers utilizing this service should expect to pay less for delivery than they would if the products were shipped from a person's account because Amazon has a connection with the shipping firms. Additionally, as items sold through FBA are qualified for Amazon Prime and FREE Super Saver Shipping, sellers can provide free shipping on orders over a specific amount.
Amazon Fulfillment Center Storage
Amazon's fulfillment facilities are available for FBA merchants to store their merchandise. In addition to managing inventory sold on different channels outside of Amazon's marketplace, Amazon can distribute things promptly.
All FBA orders are handled in the same manner Amazon does for its own goods. This implies that when a customer makes a purchase, Amazon selects the item from its inventory, packs it, and sends it to the customer. Through the Fulfillment By Amazon service, a merchant may promote an item on his own website while still having Amazon handle all the labor-intensive tasks.
Accessibility to the Prime Buyers
Accredited FBA listings are shown with the Prime logo and are eligible for the Prime service. With this, the seller can connect with potential and new consumers looking for free 1- or 2-day shipping.
Types Of PPC Ad Campaign For FBA Sellers
Pay Per Click marketing may boost your Amazon sales and help you outperform the fierce competition. And don't worry if you don't know where to begin with an advertising campaign; several Amazon FBA PPC tools are available to help you with this.
79% of Amazon SMB sellers promote their goods both on and outside of Amazon.com. The breakdown of people using Amazon Pay-per-click (PPC) advertising is as follows: Sponsored Brands advertisements are used by 39%, Sponsored Products ads by 77%, and Sponsored Display ads by 30%. Let's go over the many Amazon PPC ad formats that are accessible in order of how well-liked they are among sellers.
Sponsored Products advertisements can closely mimic organic listings when they show in search results and product listing pages. 66% of third-party merchants use this Amazon PPC ad the most frequently.
Sponsored Brands advertisement, previously known as "headline search advertising," lets retailers promote many products at once and draw customers in with more eye-catching graphics than those for Sponsored Products.
Sellers may retarget customers who have viewed their product detail pages on and off of Amazon using Sponsored Display advertising. In contrast to Sponsored Products and Sponsored Brands Advertisements, Sponsored Advertisements may show on Amazon's associate websites, such as Google, Facebook, Netflix, and even mobile applications. A seller must have a registered brand in order to use them, just like Sponsored Brands advertisements.
Now let us look at 4 powerful Amazon FBA PPC tools that can help you in crafting an outstanding campaign:
1. Helium 10
The across the board stage Helium 10 has a large number of capacities to help Amazon shippers. Their solutions cover every stage of the seller journey, from locating profitable goods to selling to boosting your conversions.
Adtomic, a platform for AI-powered Amazon ad software that aims to enhance ROI and reduce wastage, is one of Helium 10's tools. Undeniable level natural markers like All out Promoting Cost of Deals are remembered for Adtomic, which furnishes you with clear perceivability into your PPC measurements (TACoS). It has sophisticated optimization automation and the freedom to customize performance choices based on precise statistics.
2. Scale Insights
You can reduce the amount of work necessary to increase your Amazon revenues using Scale Insights. This outstanding Amazon FBA PPC tool optimizes your Sponsored Ads in seconds instead of the typical hours.
You may identify the best and worst-performing keywords for your items with Scale Insights, allowing you to make the most of your advertising budget.
3. Ad Badger
One of the most cutting-edge Amazon advertising software available is Ad Badger. You may access their advanced Amazon advertising forum, which has a community of dedicated Amazon advertisers, and receive their PPC software.
You will also have access to their Ad Badger Amazon Academy as part of your package. Their course includes more than 5 hours of instruction on Amazon advertising and is intended to help you improve your PPC abilities.
You may outbid your rivals by bidding more strategically, adding negative keywords with ease, and finding the right keywords for your Amazon items rapidly with the use of the Ad Badgers program. They created their program to aid sellers like you in saving time, increasing sales, and reducing unnecessary ad expenditure
4. Teikametrics
To improve and expand your eCommerce company on Amazon and Walmart.com, you may utilize Teikametrics' AI-powered Flywheel platform. It is useful for creating, improving, and analyzing Amazon advertising campaigns.
Start with your product-level business objectives, and Flywheel will automatically develop ad groups and campaigns that are tailored to the appropriate consumers. For product launches, sales expansion, profitability, and other purposes, create campaigns by product aim. Target customers using keywords to win over the competition and draw in new clients.
The Bottom Line-:
Amazon PPC automation tools are the best way to take your advertising campaigns to the next level. These tools can assist you with optimizing bids, keywords, ad placements, match types and much more to help you win the buy box. Automating your PPC campaigns also frees up time so you can focus on other aspects of running your business.
That's all about the most popular Amazon FBA PPC softwares of FBA. Hope you like the guide! To know more about AMZ FBA pay-per-click tools, stay tuned.