Affiliate marketing is a great way to make money online without having to leave your home. Even if you are a beginner you can make money with affiliates all you'll need some guidance.
However, there are plenty of free and paid affiliate marketing courses for beginners that teach how to make money with affiliate marketing. Sadly, most of the courses are nothing but scams and don't provide any value.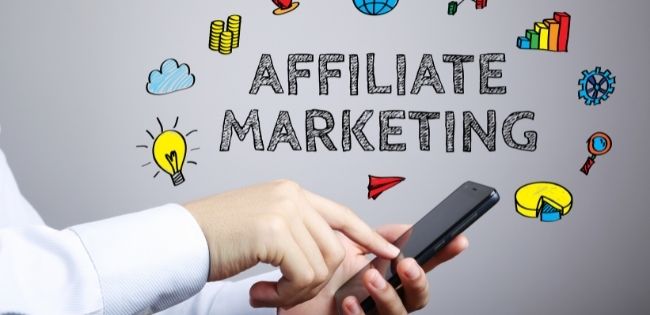 But that doesn't mean that you can't learn affiliate marketing. To help you that I have listed the top three affiliate marketing courses for beginners that will help you make money online.
These courses are from experts who have made thousands of dollars from affiliate marketing. Let's get started:
Popular Affiliate Marketing Courses for Newbie
123 Affiliate Marketing Course by Pat Flynn
The course teaches how to use social media platforms such as Facebook, Twitter, Instagram, YouTube, etc. You learn how to create content for these platforms, how to promote them, and how to get customers using them.
123 Affiliate Marketing Course by Pat Flynn I love this course because it shows me how to create a passive income stream by promoting affiliate products. It also teaches me how to make my affiliate marketing messages unobtrusive but still be effective.
The affiliate marketing process is a great opportunity to make money online. This course teaches how to choose affiliate products to market, how to find the best platforms to promote them, how to create and use affiliate links, and how to convince your audience to purchase the products you recommend.
It is one of the most effective ways to learn affiliate marketing! Rather than focusing on a particular affiliate program, Pat teaches how to turn your existing audiences into an affiliate earning machine even if you don't have your own products to market. The affiliate course comes with a one-month money-back guarantee. This is the best course for beginners who want to learn about affiliate marketing.
You might also need some internet marketing tools for creating landing pages, tracking links. etc. You can browse Appsumo lifetime deals to find affordable marketing tools.
The $1000/Month Affiliate System course through Shout University
This is the best program I have ever seen to build an affiliate business. The creator of this program, Shout University, has built his own successful Amazon niche site which he uses to teach people about affiliate marketing through his courses. He shows you step-by-step how to find profitable niches, how to write high converting copy for those sites, and how to become a leader in your niche. And he does all of this while teaching you everything you need to know about affiliate marketing.
This training will give you access to the exact strategies that Harsh used to build a $1,000 per month affiliate business. He has made over $10k per MONTH with it
This course will help you learn how to turn your passion into profit. If you are passionate about something, then you should be able to monetize your knowledge and skills and share your expertise with others.
If you want to build a real business online, this is the perfect place to start. It teaches you how to build a sustainable business online that generates consistent cash flow and profitability. Additionally, you will learn how to write content that turns visitors into buyers. Remember always proofread your content before publishing it on the website.
The Affiliate Lab" by Matt Diggity
Matt Diggity's Affiliates Lab is the best affiliate marketing course on earth. You'll be amazed at how much money you can make by taking this course. This course makes you feel like a beginner because it covers every aspect of affiliate marketing. And even if you're already making money as an affiliate marketer, you'll still learn something new about your business.
A webmaster who wants to make $6 figures should go ahead and buy this book as soon as possible. This book teaches how to build a successful website. It exhibits what works/what doesn't work. You need to understand why people do certain things before you can change them.
A step-by-step guide to build, rank, scale, and flip profitable affiliate sites. Avoid the most common mistakes made by newbie affiliates.
This course is for people who want to learn how to make money online by promoting products on Amazon.com. In this course, you'll learn how to set up an Amazon business account, create product listings, promote them, and get paid commissions.
That's why this course is so valuable. Matt's run thousands of tests since 2011. He knows exactly what Google likes and doesn't like. So he goes to Google headquarters and breaks into their system, leaking the inner workings of the Google algorithm to the world. Then he shares them with a private Facebook group and gives free advice to those who need it. This saves people thousands of dollars and months of time.
Plus other students share helpful tips or case studies of how to increase rankings or sales.
Learning affiliate marketing isn't tough if you have the right person on your side. These courses alone won't help you unless you work yourself. Good luck!