If you are running a small local business or you have a big national business social media marketing is essential for your business. It is effective in a variety of ways.
Social media marketing takes both preparation and innovation. While it may appear little, its value cannot be overstated. Because of the importance of social media, over 90% of marketers use it as part of their marketing plan. Furthermore, salespeople that use social media outsell their peers by an average of 80%.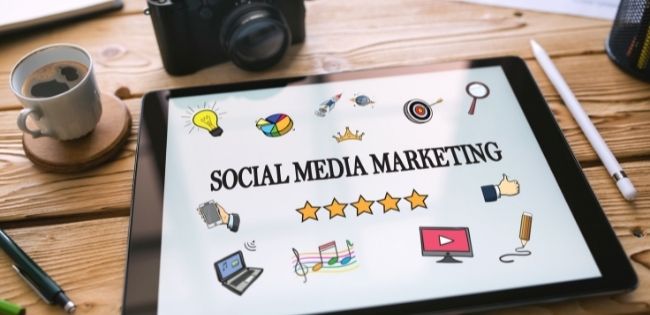 Benefits of Social Media Marketing
Finding Leads
By publishing videos, news, statistics, and fascinating trends, they may create significant conversation and interaction within their target sector. These prescriptions might help you obtain leads as well as evolve credibility with potential consumers. You can generate leads by posting regularly with social media scheduling tools like RecurPost, as it is the best Hootsuite alternatives.
Brand Awareness
Social media marketing Increased brand awareness and recognition is one of the most important marketing goals for any organization. This is because people want to purchase products from brands they are familiar with. Many customers are devoted to a brand, which may lead to long-term commercial benefits. Fortunately, internet marketing makes building a brand simple and effective.
Cost-Effective
Social media marketing is possibly the most cost-effective way to advertise because everyone can do it without paying a lot of money. Almost every social networking site allows you to create a free account and sign up. Having cost-effectiveness is critical since it helps you to achieve a better return on investment and allocate more funds to other marketing and company needs.
Improved SEO Ranking
The existence of social media is becoming a more important factor in determining rankings. The method for determining a good ranking is always changing. It's no longer sufficient to just optimize your website and update your blog regularly. A successful internet marketing company has a strong social media presence. This presence informs search engines that your business is significant, reliable, and trustworthy.
Social Media Marketing Improve Brand Authority
Social media marketing helps with the development of brand authority. This is a major element of promoting your company as a market leader. The more helpful material you provide on social media, the more chances you'll have to show potential consumers and leads that you're an expert.
Higher Customer Satisfaction
Social media is an enhanced communication tool. To connect your company, you must give it a voice through various channels. When customers post comments on your sites, they want to receive a personalized response rather than an automated response. This is because buyers prefer to buy things from brands they are aware of.
Greater traffic
Another advantage of social media is that it promotes the growth of your website's traffic. If you post your content on social media, users will be more inclined to visit your website. The more high-quality material you post on social media, the more inbound traffic you'll get and the more conversion possibilities you'll have.
Provide Guidance
Companies and their consumers have effectively broken down boundaries due to social media. Many consumers now use Facebook or Instagram to solve problems or get information instead of phoning a customer support line.
You may build a reputation as a responsive, caring brand by offering assistance via social media:
Create a system for tracking social media consumer comments, queries, and complaints.
Answer inquiries and concerns as soon as possible.
Make an attempt to be cheerful and accommodating.
Look at what customers have to say and make them feel heard.
Determine when it's time to switch from public to private texting.
Evaluated Marketing Efforts
Using social media platforms and management tools, you may track key performance metrics (KPIs). You may even assign a monetary value to organic social media activity. Earned media value (EMV) calculates how much organic social interaction and reach would have cost if paid adverts had been used instead. g
Generate Unique Content
Original and informative content may also be accessed on social media platforms. User-generated content (UGC) and employee-generated content (EGC) not only speak directly to brands but also keep your content publishing pipeline filled with fresh ideas.
The RIO On Social Media Is Unbeatable
You may acquire a lot of traffic for a fraction of the cost of targeted Google advertisements by promoting the proper social network postings. The average cost per click on Google AdWords ranged from $1.20 in travel and tourism to $5.27 in education and jobs. You may wind up spending $50 or more for a single click, depending on the term you're targeting. The cost per acquisition, the number of money firms spend on marketing to attract a single consumer, ranges even more in the legal field, ranging from less than $50 to more than $20050.
Keeps you Up to Date On Profession News
Employing social media to communicate with potential collaborators or business partners in your sector has already been demonstrated to be advantageous. By monitoring and observing your rivals and other industry businesses, you can see what new things they are trying to do.
The Internet, online networks, and marketing methods are all constantly changing. You'll want to hear about it and figure out why someone in your sector makes a significant move. To stay afloat in a competitive industry, you must keep up with news that might influence you and your organization.