Naturally curly hair is unique and beautiful with curves and coils, but these properties make curly hair delicate and fragile because the natural oils that the scalp produces to smoothen and preserve strands have a more difficult time traveling from top to bottom. This results in women with curly hair to experience low levels of moisture in their hair.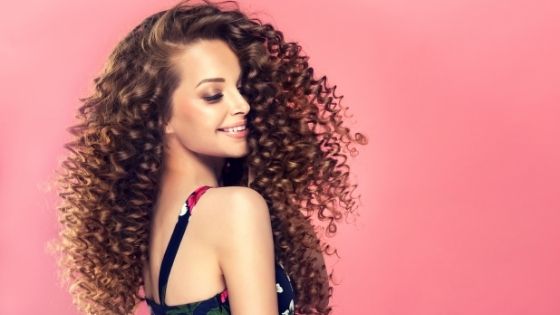 Did you know you can even use hair extensions like curly hair extensions and kinky curly human hair extensions to maintain your natural curls? That's right, so if you're looking to add more bounce and shine to your natural curls, then you are at the right place. Below are ways to maintain your naturally curly hair.
How to Take Care of Naturally Curly Hair
You should always focus on hair care products that help provide moisture to curly hair and avoid any product that can dry out or weigh hair down if you have curly hair.
Here are a few methods to maintain your naturally curly hair:
1. Use The Right Shampoo & Conditioner
Use the right shampoo and conditioner, which are specifically designed for curly hair. Use products that are loaded with natural and essential oils and products that are sulfate-free.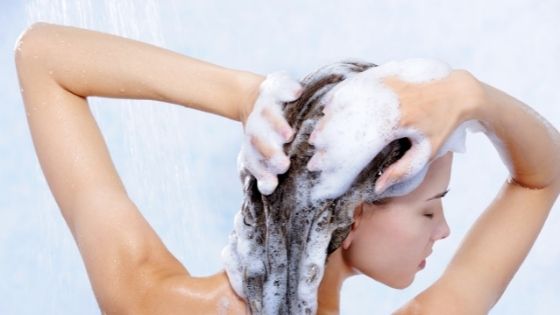 Don't wash your curly hair frequently, but on the days you wash your hair, use a mild shampoo with gentle cleansing properties and condition your curls with a moisturizing hair conditioner.
Always condition your hair after washing it with shampoo; this will help with moisture retention.
Use this tip while washing your curly hair extensions and see instant results.
2. Maintain A Pre-Shampoo Routine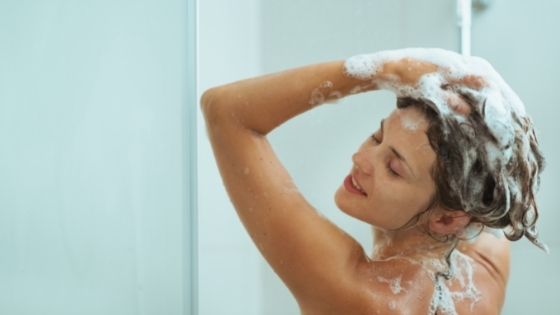 A pre-shampoo routine is necessary for coarse and curly hair. For this routine, condition your locks before shampooing them. Since curly and coarse hair loses moisture, conditioning before shampooing helps protect the hair strands and lock the natural oils in.
3. Cold Water For Curly Hair
Coldwater is the best when you are washing your curly hair and hair extensions. Avoid washing your hair with hot water because it will strip the moisture from your hair and leave your hair dry and dull. Coldwater helps retain moisture and natural oils. Use lukewarm water but never wash with hot water.
4. Don't Over shampoo
Don't over-shampoo your naturally curly hair because it will strip your hair of its natural oils. Instead, come up with a wash-day schedule and stick to it.
5. Deep Condition Your Curly Hair
Deep condition your curly hair every time you wash your hair with shampoo. Choose a conditioner that answers your curly hair needs.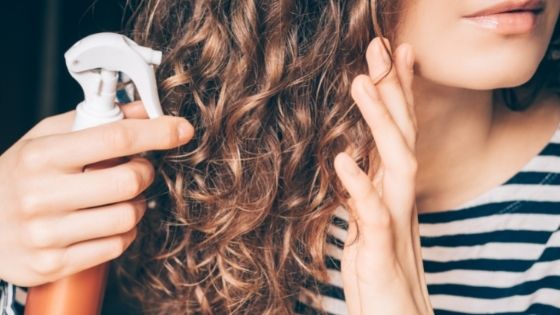 Apply the deep conditioner in sections and avoid applying the formula at the roots because it already has enough oils there. Use your fingers and distribute the deep conditioner into your curly strands. Let the deep conditioner seep through individual strands for 10-20 minutes before you rinse it out.
You can skip rinsing the conditioner as long as you aren't using a protein-based deep conditioner. These deep conditioners cause brittle hair and lead to breakage if left for too long.
6. Use The Right Hair Brush
Curly hair is brittle and dry and prone to breakage, especially when brushing it when it is dry. Prevent breakage with quality wide-tooth combs to break the knots. These hair brushes minimize breakage because of the wide gap.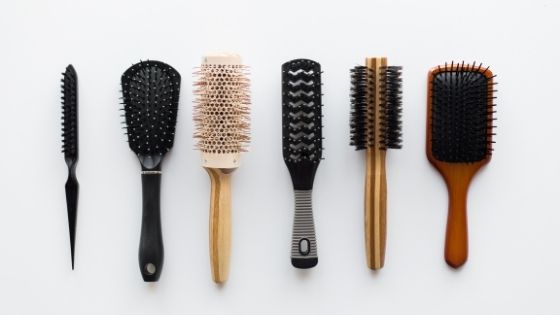 Always brush your hair when the hair is damp; you can also apply a conditioner before brushing your hair; this helps the comb to glide between your hair smoothly.
Bristle brushes are another great option that will help spread natural oils from your scalp to the ends of your curly hair.
If you have springy curls, use a leave-in conditioner to your damp hair and use your fingers to detangle your hair.
7. Heat Styling Routine For Naturally Curly Hair
Professional stylists recommend letting your curly hair air dry because using heat will make your hair frizzy.
If you need to use heat to dry your naturally curly hair, use a heat guard before using a hot tool. Products with silicone are good for protecting your hair from heat styling tools.
Control the amount of heat that hits your hair with a diffuser.
8. Prevent Split Ends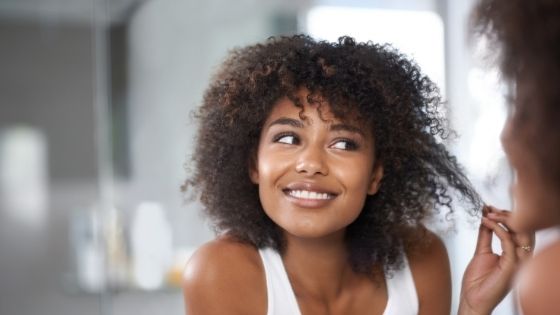 Although splits are inevitable, there are measures that you can take to prevent and reduce them. Prevent split ends by being extra gentle with your naturally curly hair. Other ways to prevent split ends are as follows:
Use a detangler when you brush your hair and never yank or pull your naturally curly hair.
Don't tie your curly hair into tight hairstyles like buns and ponytails.
Minimize the use of heat styling tools.
Trim your curly hair frequently and get rid of dull & dry strands.
9. Switch Your Sleeping Routine For Your Curly Hair
Sleeping on your back puts weight on your follicles makes your curls look frizzy and messy.
Sleeping on your sides is the best way to maintain your curly hair. It is also important to wrap your hair in a bonnet or a silk/ satin scarf before sleeping to protect your natural curls overnight.
You can also use this tip if you currently have kinky curly hair extensions installed.
10. Hair Masks For Curly Hair Maintenance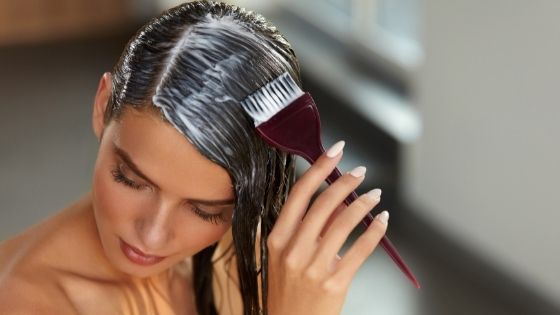 Hair masks that are loaded with moisturizing ingredients are the best for curly hair. You can either shop for hair masks or make them at home with household ingredients. Keep the hair masks overnight and wash them out in the morning.
Use hair masks twice a week for very dry curly hair.
11. Oil Your Curly Hair To Maintain It
It is difficult to keep your curls hydrated with natural oils as the oils cant travel downwards. So, add oiling your strands in your nightly hair care routine and maintain healthy locks at all times.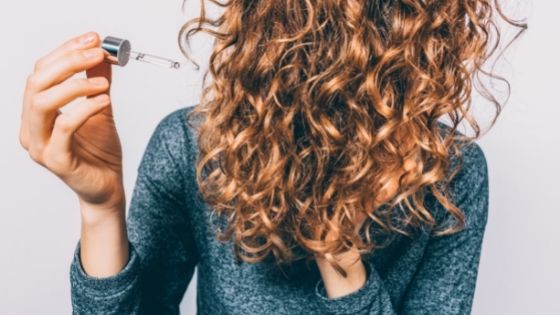 There are a lot of oils, so choose one that works for your naturally curly hair.
12. Use Leave-In Conditioners For Your Curly Hair
Treat your hair frequently with a moisturizing leave-in conditioner before bed; it will help strengthen your hair and make styling easier in the morning.
The longer you leave the leave-in conditioners, the better it is for your naturally curly hair. If your hair looks greasy in the morning, then rinse the conditioner out before styling.
13. Plop Your Curls And Keep Frizz At Bay
Most towels rough up the cuticles, which lead to frizzy, curly hair. Keep your curly hair frizz-free by using a microfiber towel or a t-shirt to remove excess moisture from your hair through the plopping method.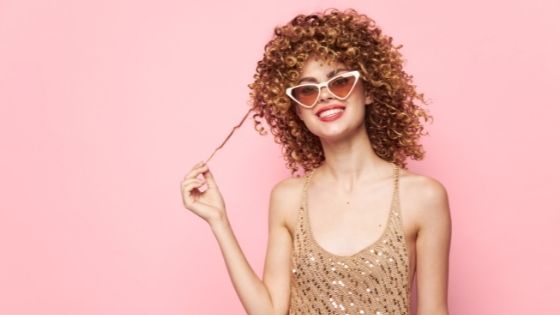 Lay a t-shirt, flip your head over and place your curls on the shirt. Grab the ends and begin twisting on each side. Pull the twits, tie the ends together and let the shirt absorb excess water for 20 or 30 minutes. Remove the t-shirt and welcome gorgeous curls with no frizz at all.
14. Go Heatless With Your Curly Hair
Flaunt heatless hairstyles for your naturally curly hair. You can also sport different heat-styled looks with curly hair extensions and curl headband wigs in different textures.
As mentioned earlier, naturally curly hair is beautiful and unique, with gorgeous curls and coils that run throughout the hair. But these characteristics make curly hair fragile and delicate.
So, use the tips and methods mentioned above to maintain your naturally curly hair. Always go heatless with curly hair and never over-shampoo your curly hair.