The topic about reliable antivirus programs can't get completed without Norton antivirus. This antivirus is one of the most well-known antivirus programs which are preferred by the good number of customers. Norton offers various tools and services for providing a safe environment to work. Norton also provides free trial services which mean you can use various features of Norton without any cost for a certain time. After that time, if you want to use Norton features then you have to purchase the suite. If you are using a service on trial period and want to get a new update then also you have to purchase the antivirus. This is such an annoying thing but it's similar for about all other software programs.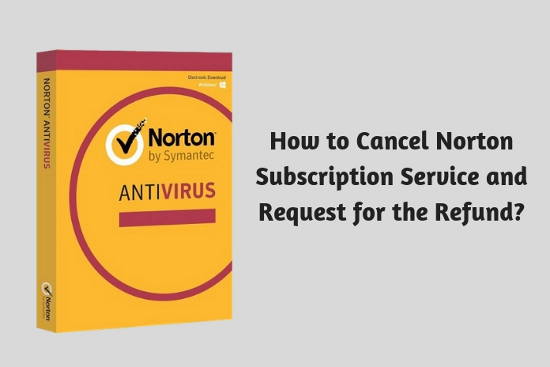 For purchasing Norton you have to provide your debit card, credit card or net banking details. Norton also provides an automatic renewal feature. With the help of this feature, you don't have to manually renew the subscription of your antivirus. Norton automatically deducts the money from your debit card or credit card for activation. Norton offers this feature for ensuring that your device never gets any kind of risk. But many people don't prefer Norton automatic renewal service and feel deceived with this service. But the good thing about this service is that you can cancel Norton Subscription anytime. If the money gets deducted from your account but you don't want to continue the Norton service then you can go for Norton Automatic Renewal Complaints and ask for Norton Refund. But there is some sort of criteria which you should fulfill for claiming Norton Automatic Renewal Refund. You only claim for the refund within 60 days of renewal. If you claim within the given time then you can easily get back the refund.
How to Cancel Norton and Get Refund?
If you are choosing for canceling the Norton automatic renewal service then you have to manually renew the service whenever the antivirus gets out of service.
How to Cancel Norton Antivirus automatic renew plan?
To cancel Norton Antivirus automatic renewal plan; you have to sign in to your Norton account and follow the given steps:
Open your web browser
Visit Norton website
Log in to your Norton account
Now go to My Subscription tab
Search for Automatic renewal option
Toggle the slider to OFF
You will get a select reason page
Choose an appropriate reason
Click on Continue
Now hit the Turn OFF button
Now your automatic renewal feature gets disabled. If the money is also deducted from your account then claiming for refund can be helpful. Contact Norton for getting your refund within 60 days.
When you cancel Norton automatic subscription; you have to manually renew your antivirus whenever it goes out of service. Canceling the service can make your device prone to malware attack. So whenever you get an alert that your Norton antivirus is about to get out of service then you should instantly renew it.

You can also visit direct Norton website www.support.norton.com to complete your setup or call at 000 800 100 7601.